(NO) Haapet's Idunn
NFO f 09 23
Born 13/9 2012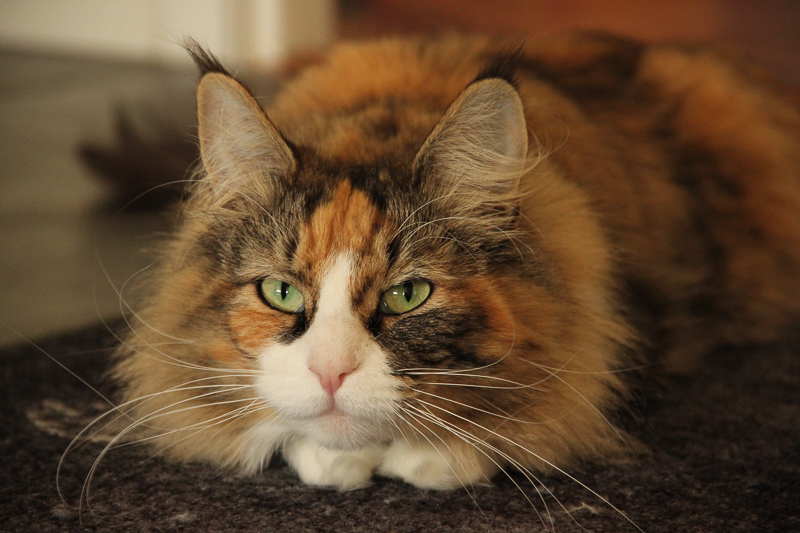 GSD-IV Normal after normal parents
HCM Normal Aug. 2013 - Halldor Matre Skålnes
PK-def. normal - tested aug. 2013

Pedigree
Idunn is living a wonderful life as a hostcat together with Avena from my first litter and her son Galax, in Bente and Thomas' family.
EMS:

NFO f 09 23 (Blacktortie Mackerelltabby with white)

Born

13.09.2012

Father:

GIC S*NC's Jumpin Jack Flash NFO d 03 22 (Redtabby bicolor)

Mother:

(N) Tale's Zita NFO ns 03 23 (Blacksiler mackerell tabby bicolor)

Pedigree:

Pedigre

in PawPeds

Breeder:

Gunborg Pedersen

Health info.:

GSDIV normal, HCM Normal Aug. 2013

Genetical information

Carries blotched tabby.

Shows

3-10: 4xEX1, 1xBIV-total, 3xNominated (No.3 in the final class 12 at the GRK show)

Litters

None yet

Info

Idun is a new girl in Mariskogens cattery. I inherited her from my good friend Gunborg Pedersen with cattery Haapet's when she pased away. All this info about Idunn is written by Gunborg herself. I don't have the heart to chage it.

The mother of Idunn, Zita, is a very special girl to me. She also have a very special pedigree.
Idunn is as a kitten quite large with good weight and substance. This is one of the main reason for deciding to go on with Idunn.
I hope she will grow up to be much improved in size from her mother.

She also has a beautiful look, nice triangle, straight profile with good height on the top. Good chin.
Her ears are of good size, but are still too high set and could have been more pointy. I hope they will fall down and stretch out as she develops. She has large and nice lynx tips.

She of course still has baby coat, but long guard hairs have already developed and I hope she will develop the same great coat quality as her parents.

She is of course still very young and needs to develop. I will add more info here when she has been given some more time
3 year
Photo: Bente Storåker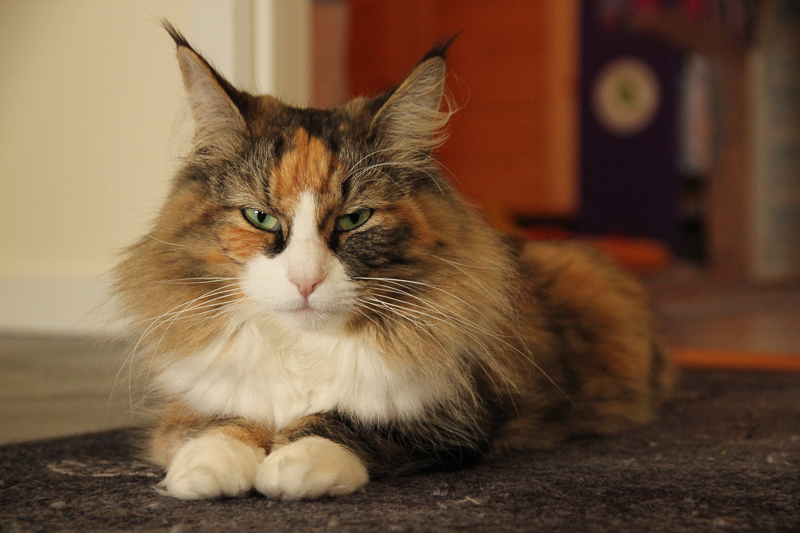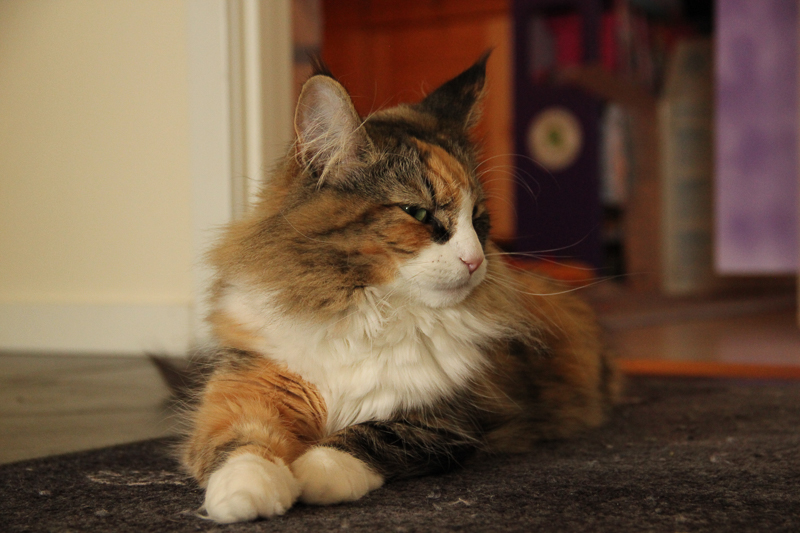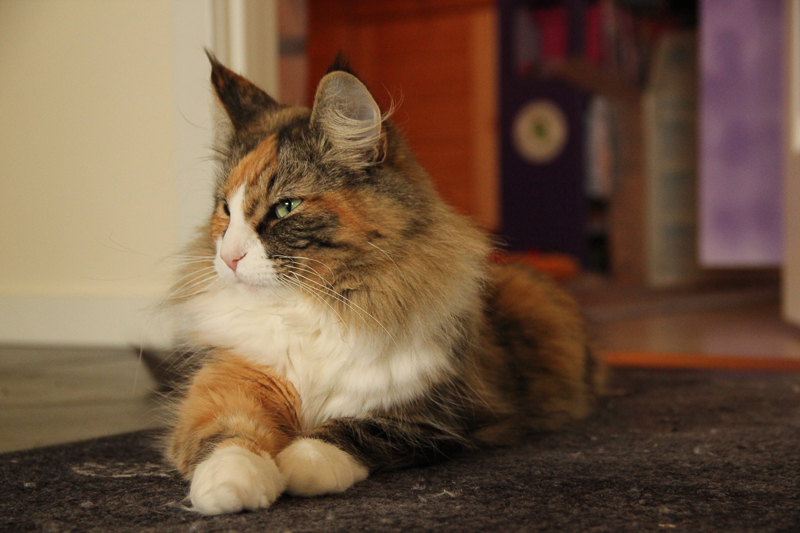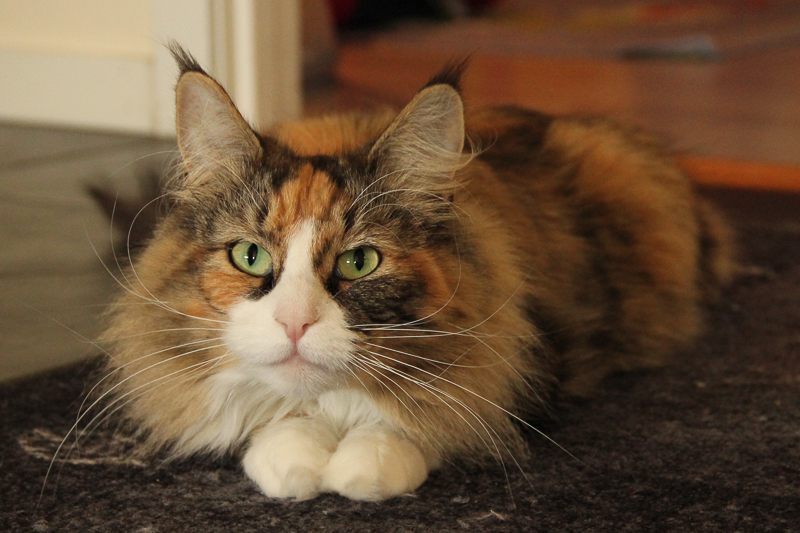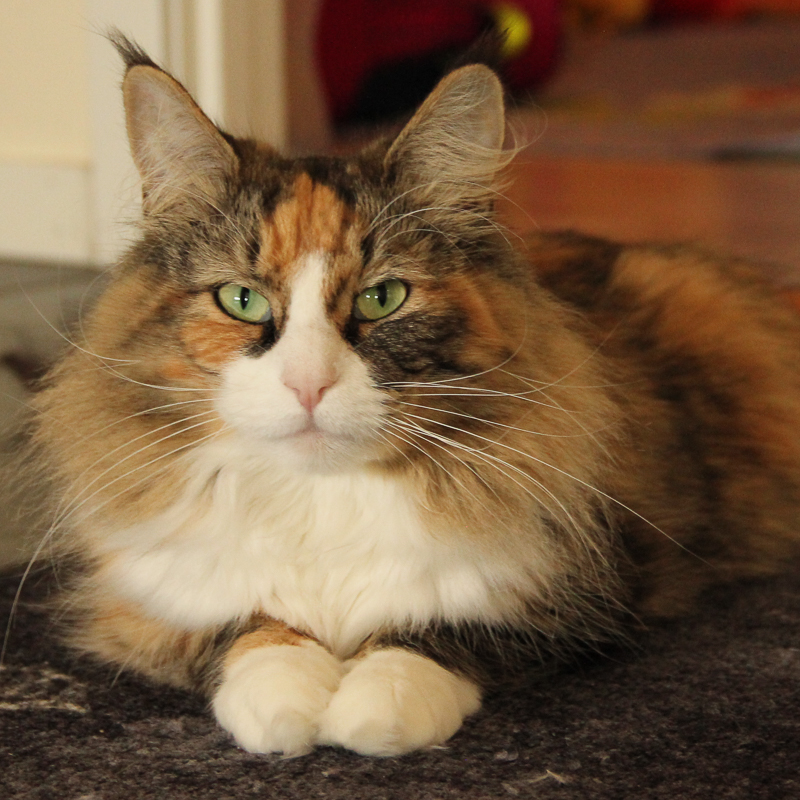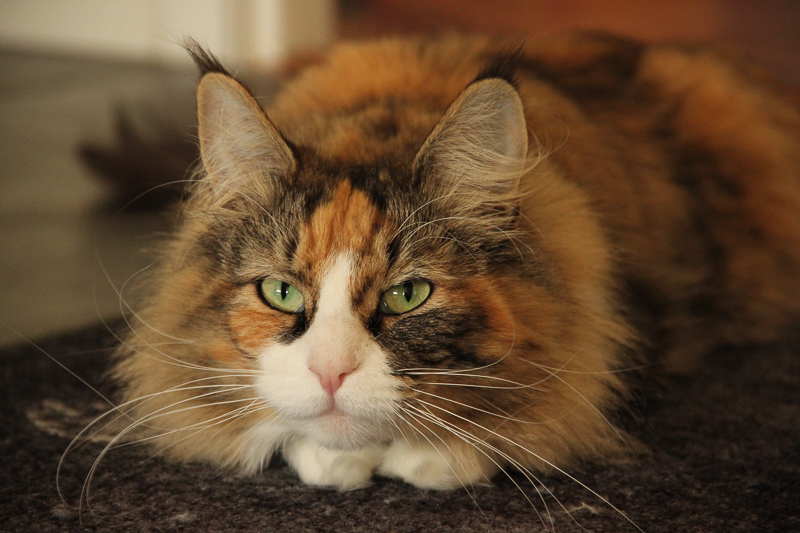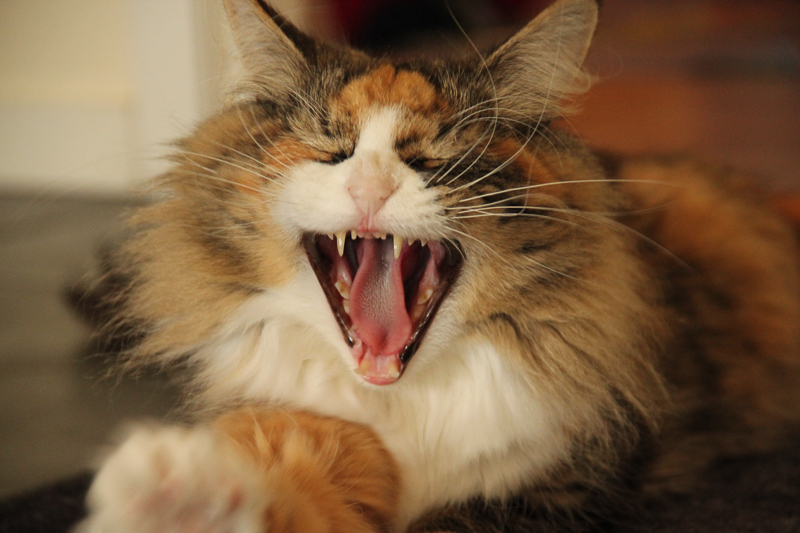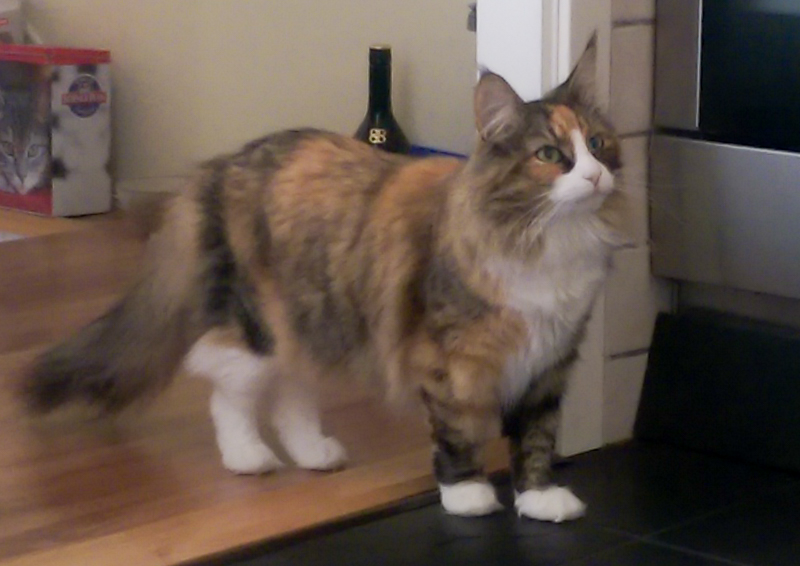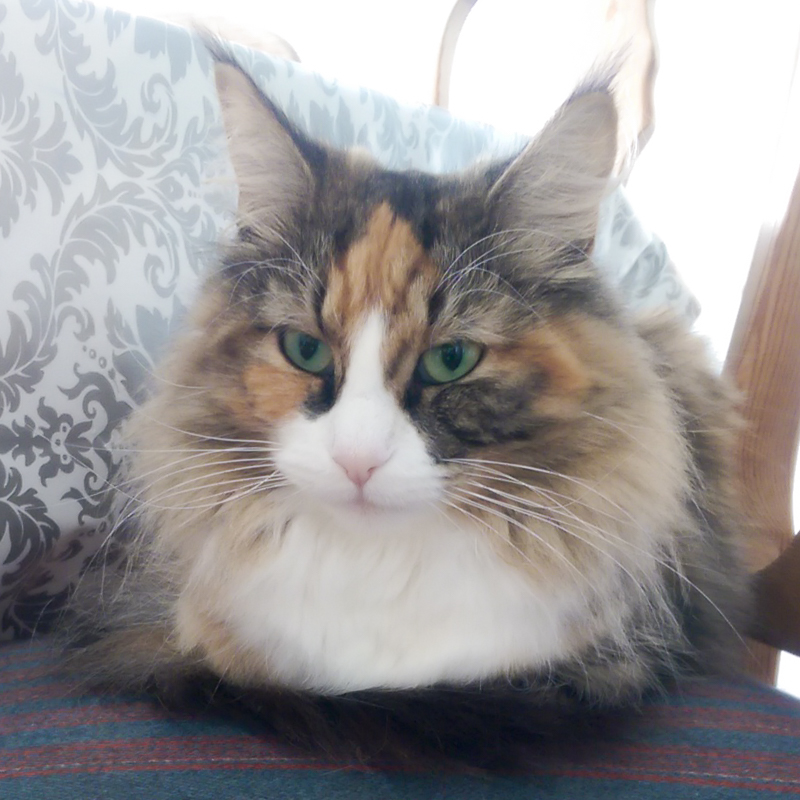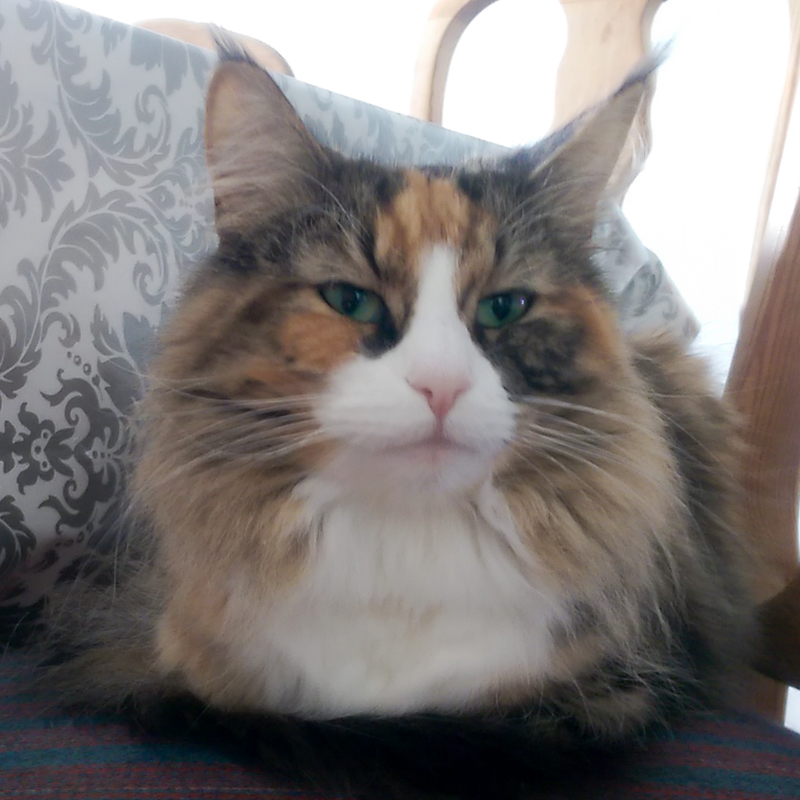 11 months

Photo: Bente Storåker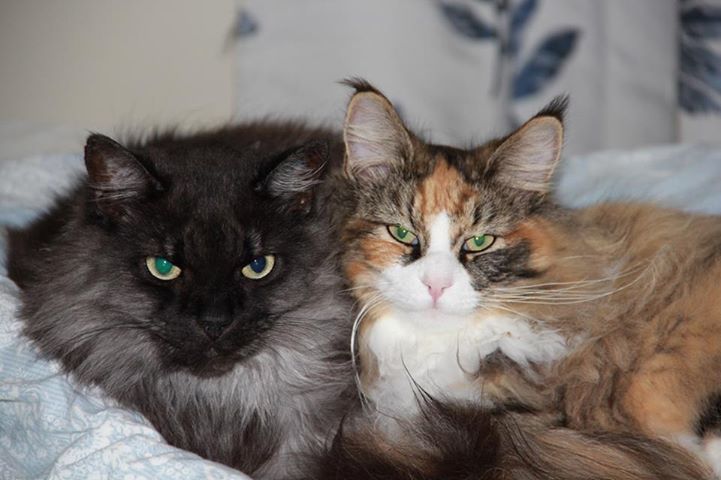 10 months

Photo: Bente Storåker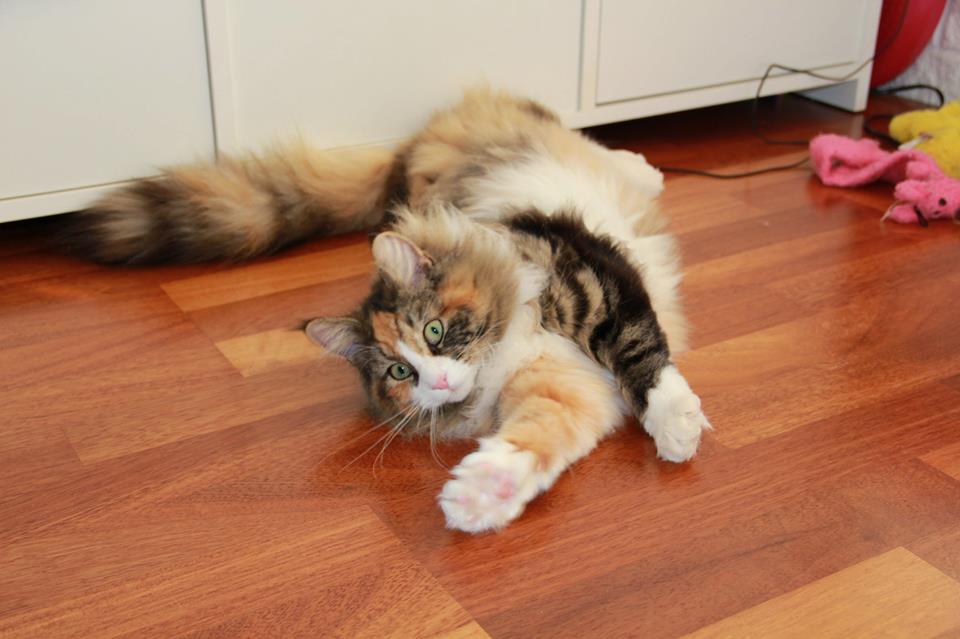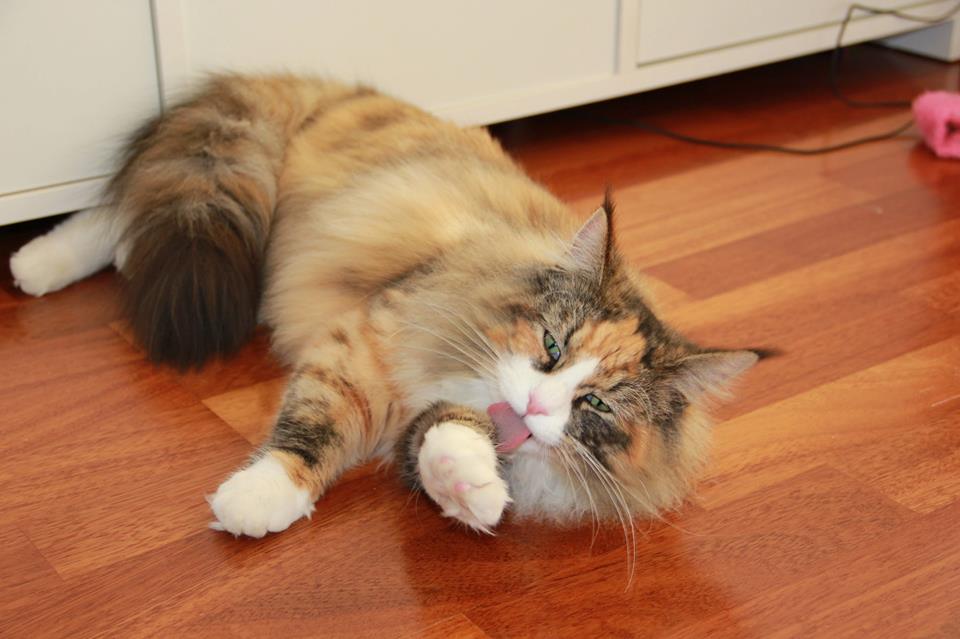 7 months

Photo: Bente Storåker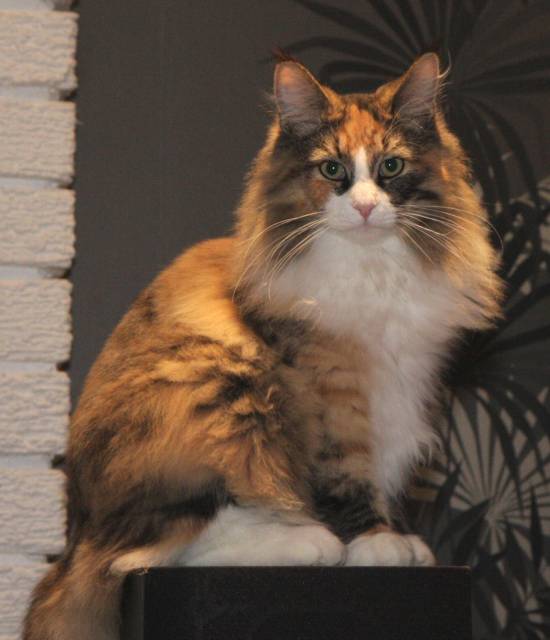 6 months / 6måneder

Photo: Bente Storåker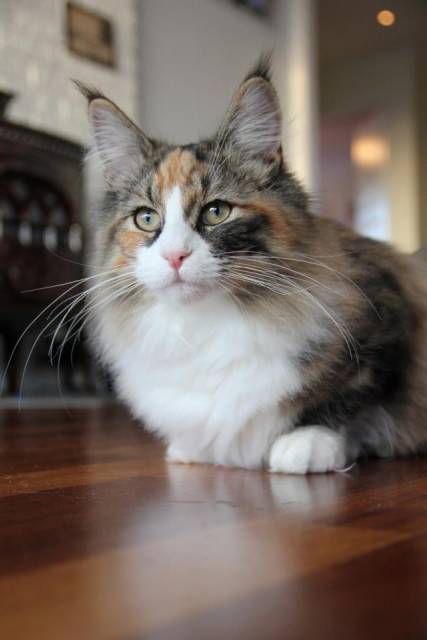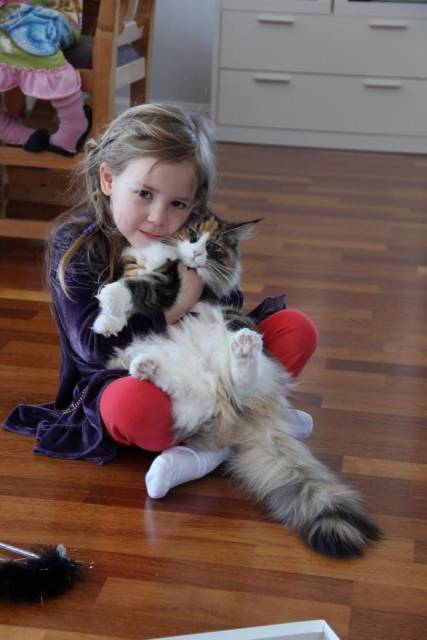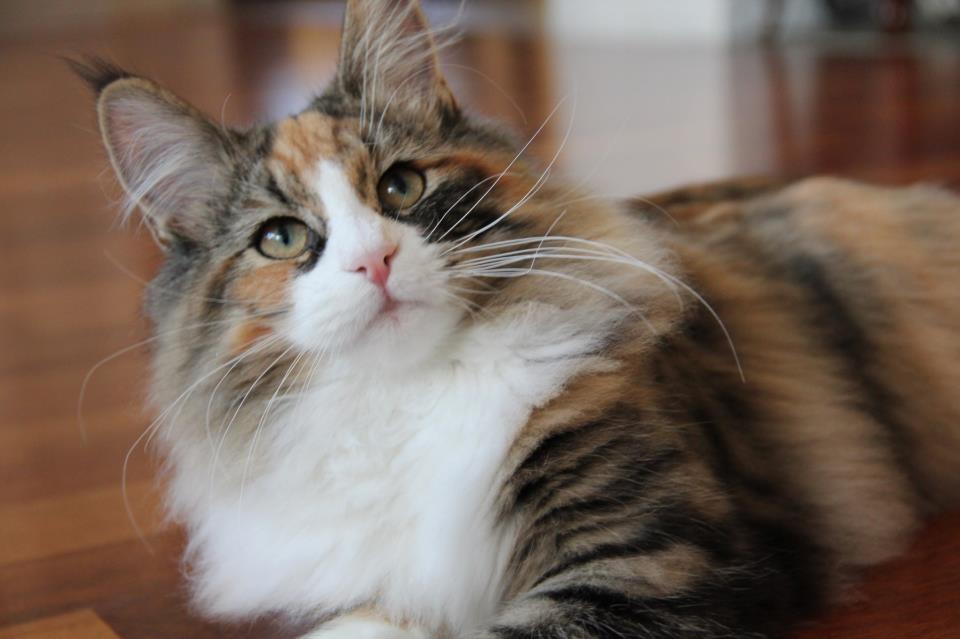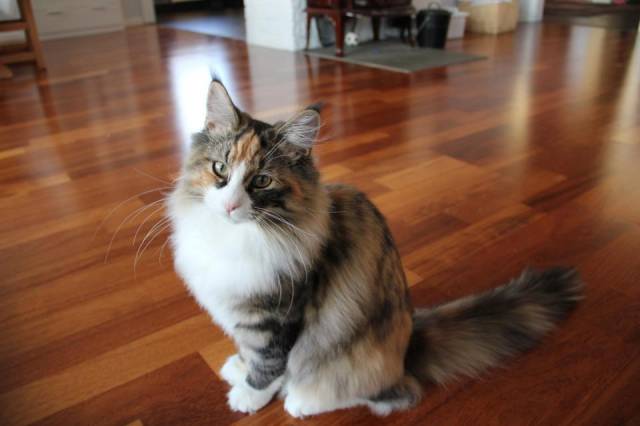 5 months / 5 måneder

Photo taken at the GRK show 9th February 2013 / Bildet er tatt på GRK sin utstilling 9.Februar 2013

Results: EX1, BIV-total, Nominated and no.3 in the BIS final!!!

Resultat: EX1, BIV-total, Nominert og nr.3 i BIS finalen!!!!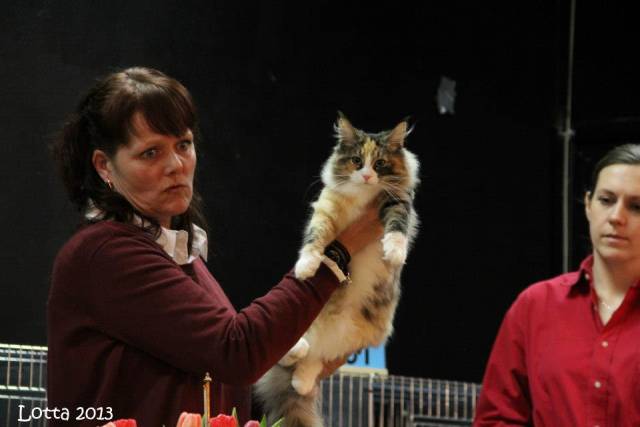 Photo: Lotta Björklund
4,5 months / 4,5 måneder
Photo: Bente Storåker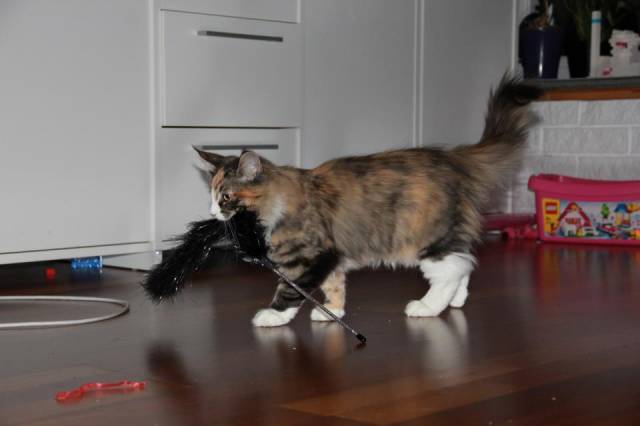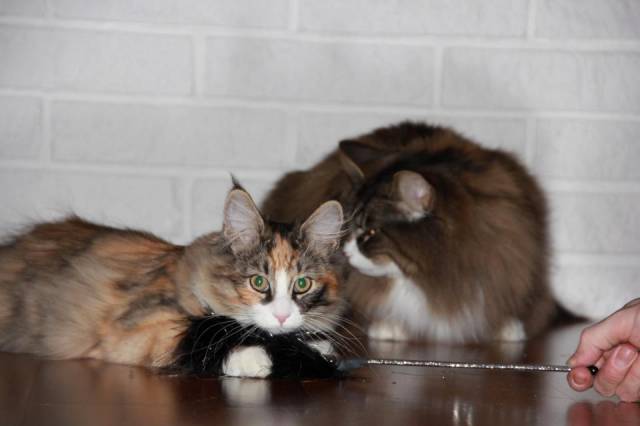 4 months / 4 måneder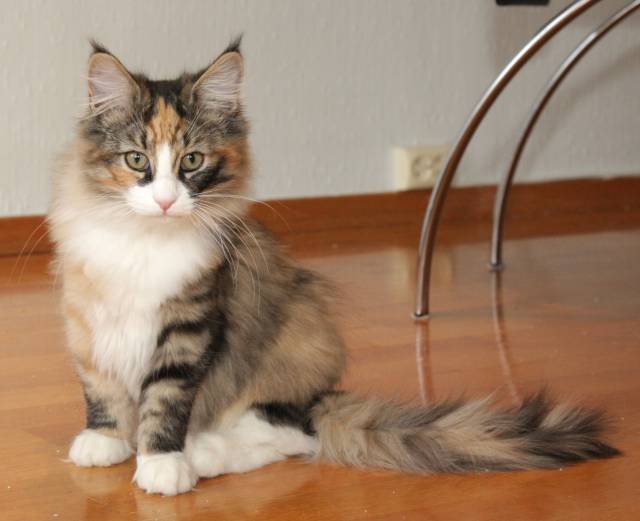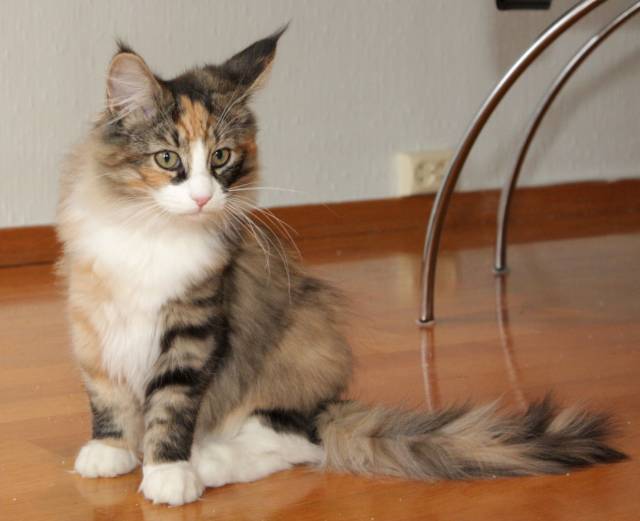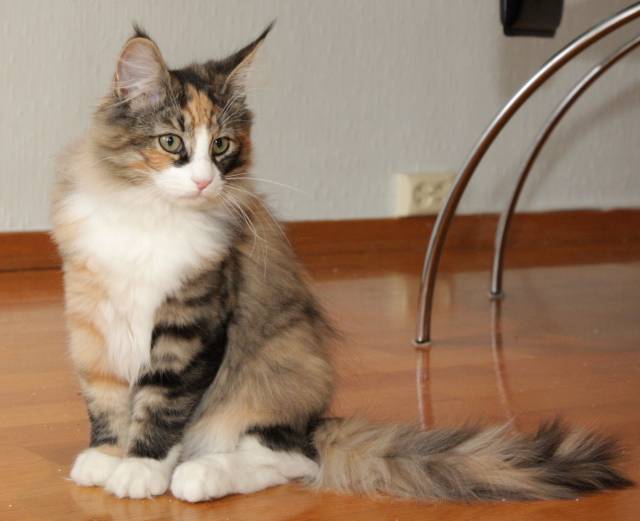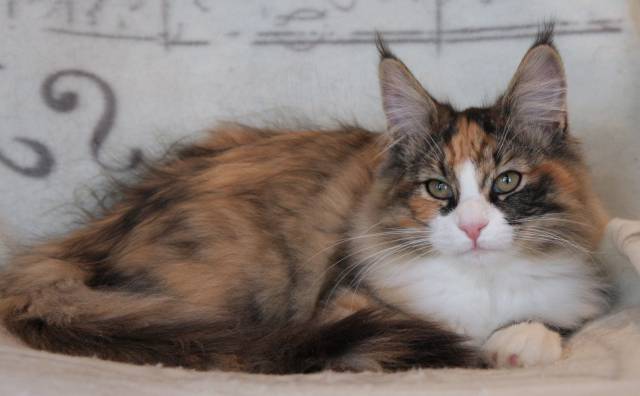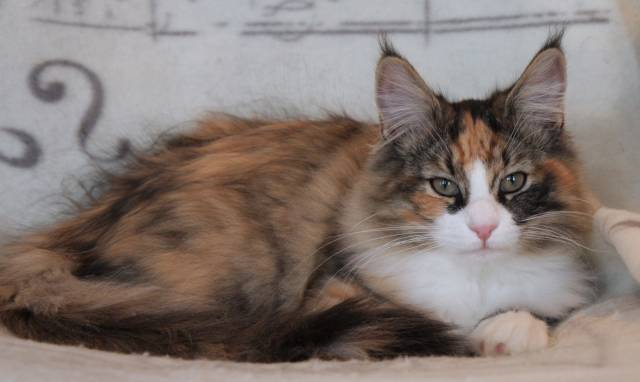 12,5 week

- 1810 g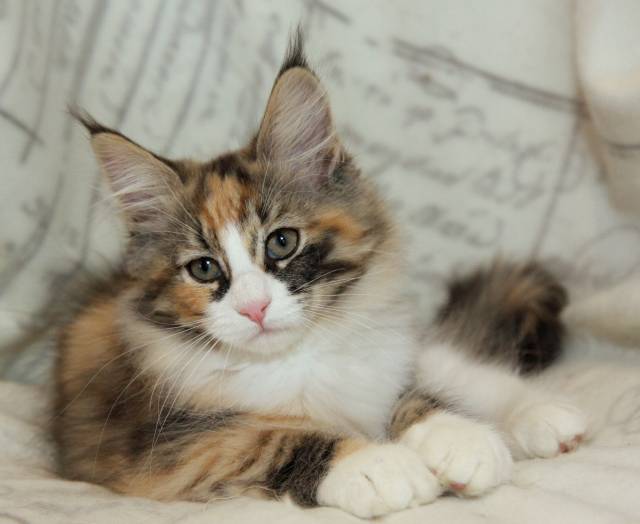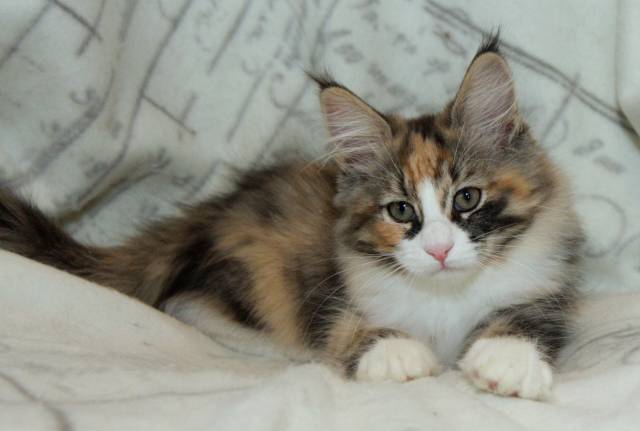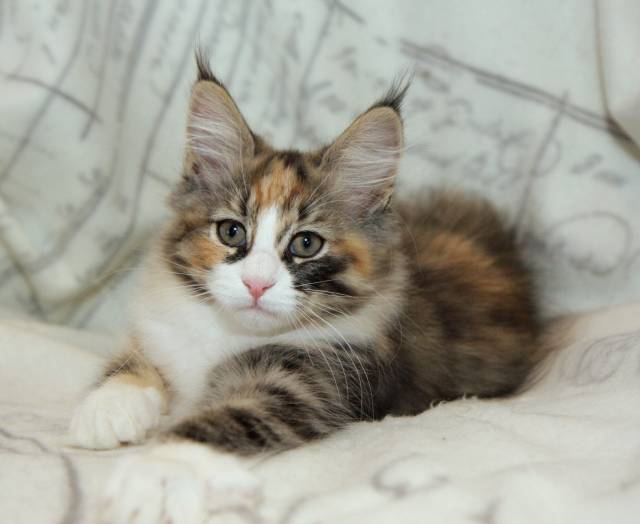 12 week

- 1685 g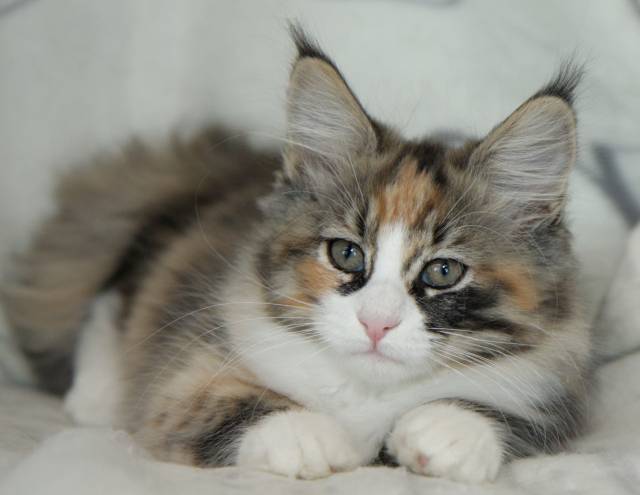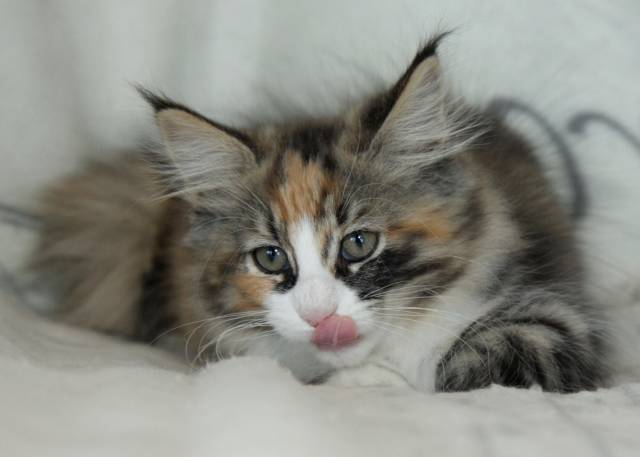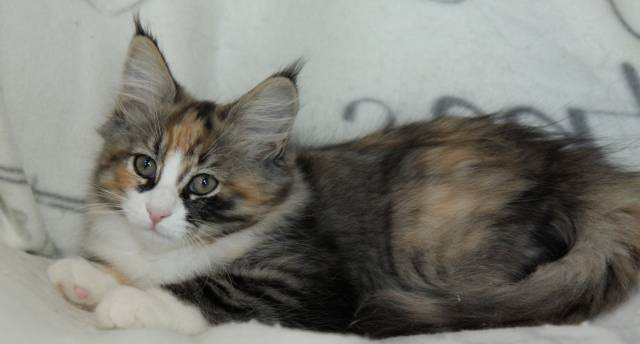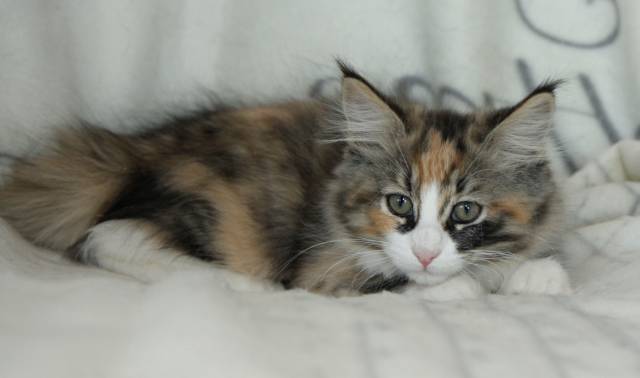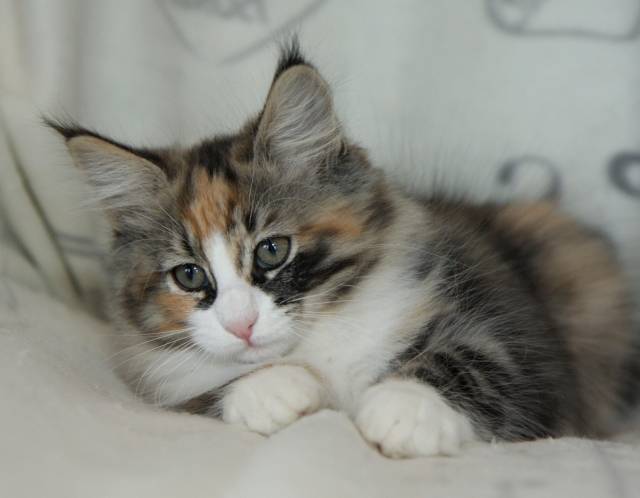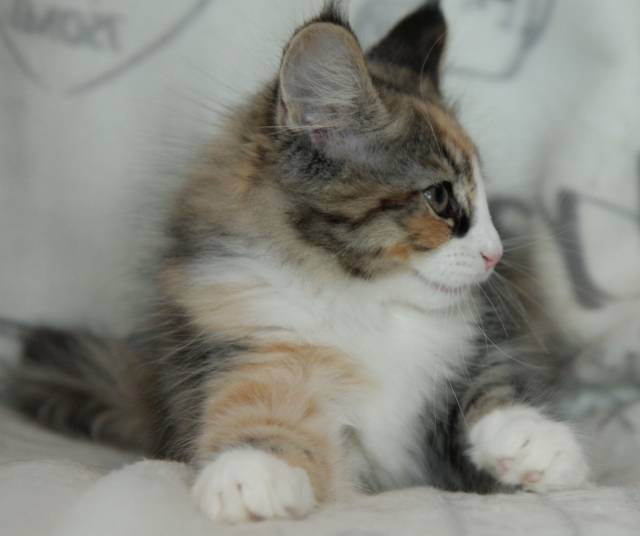 11 week -

1603 g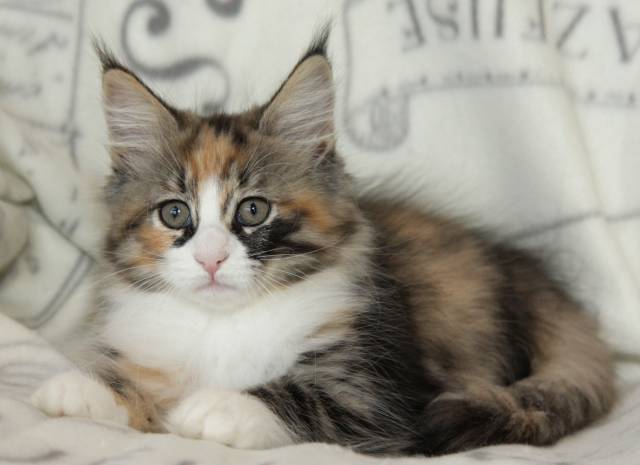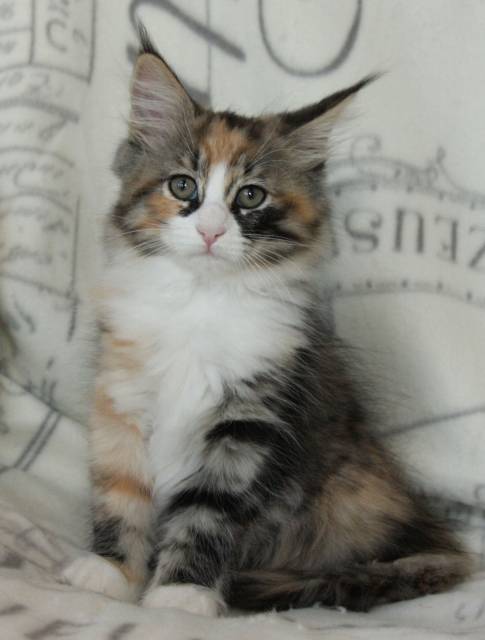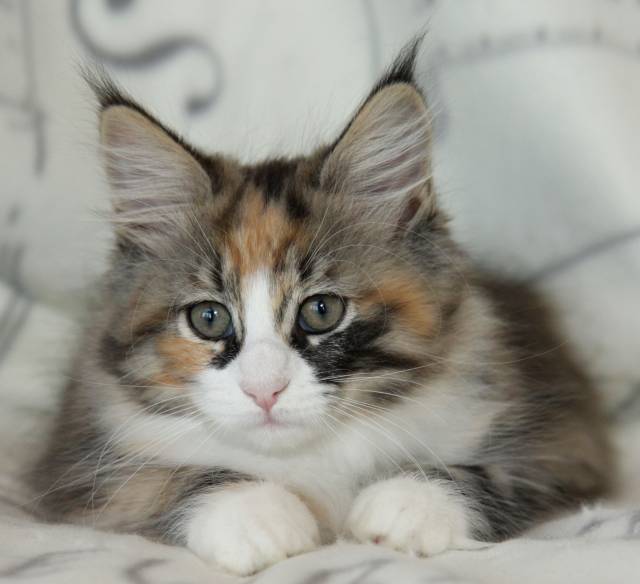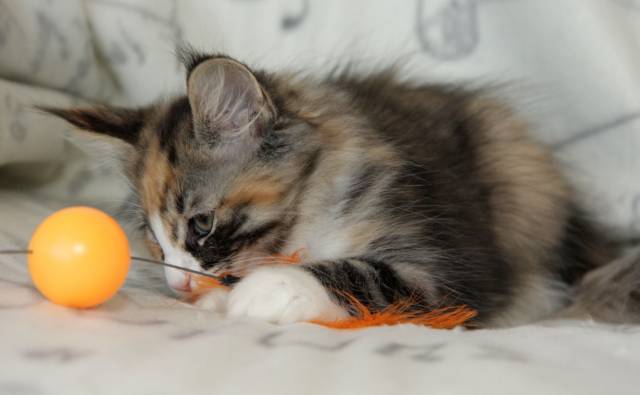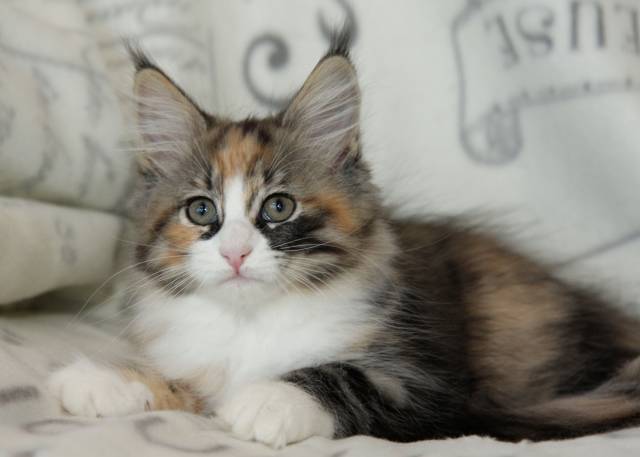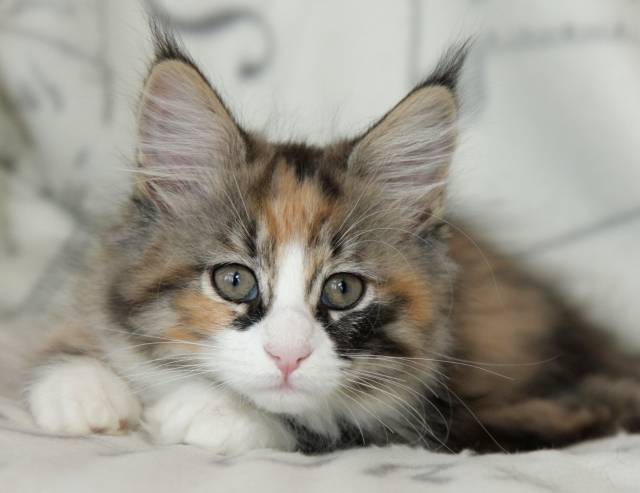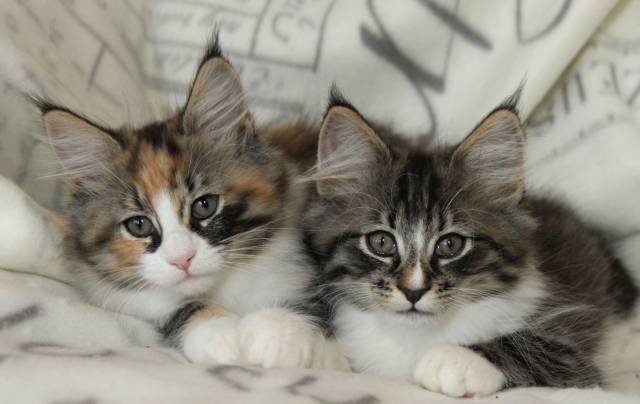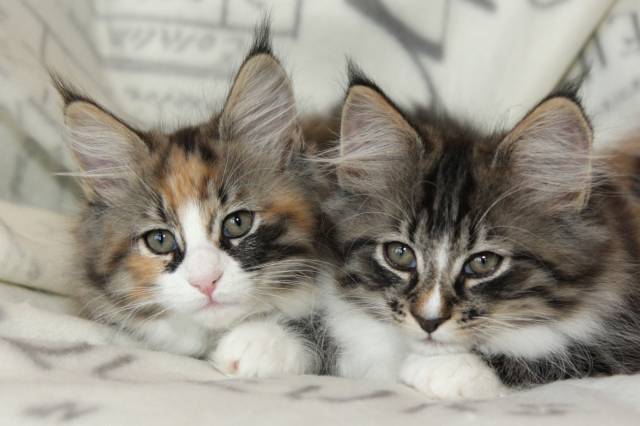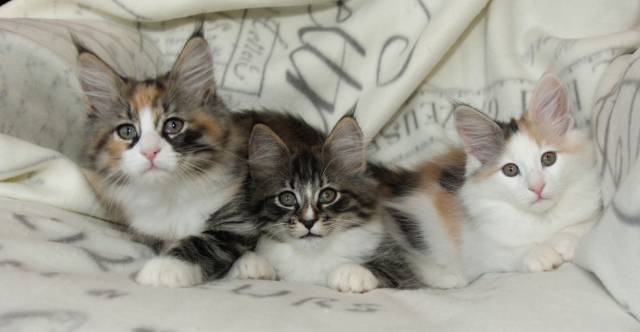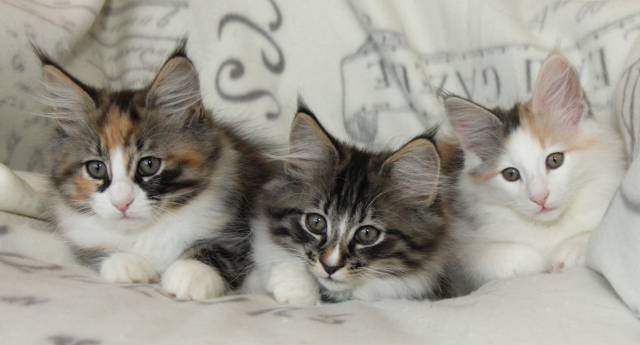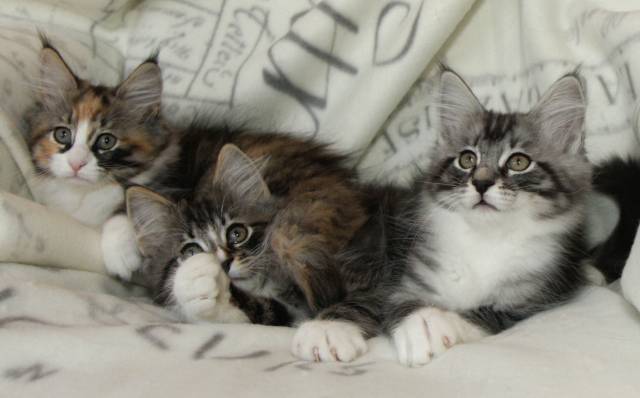 10 week -

1427 g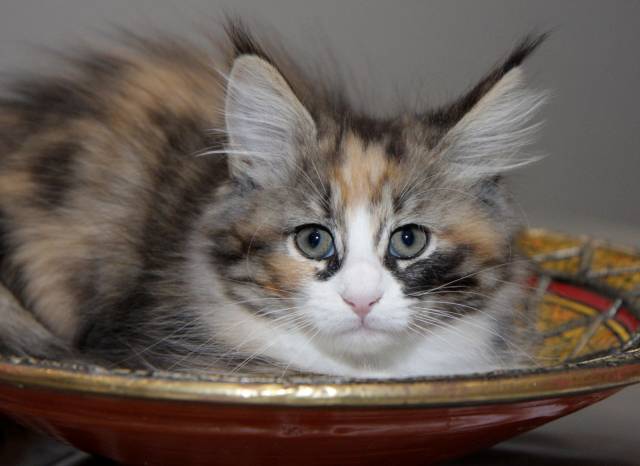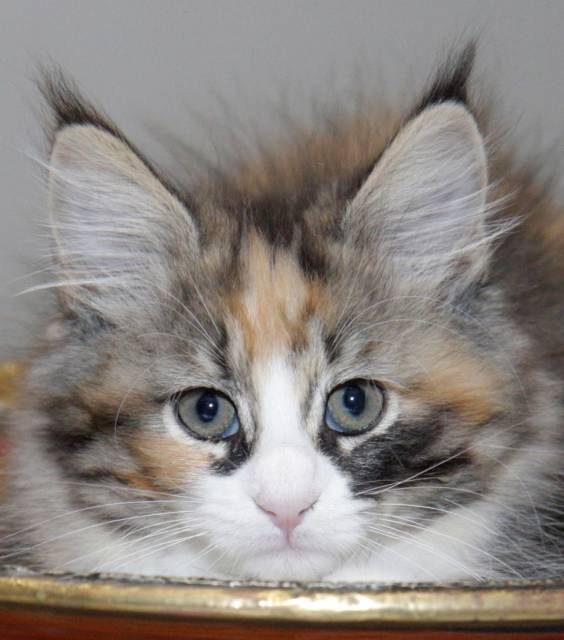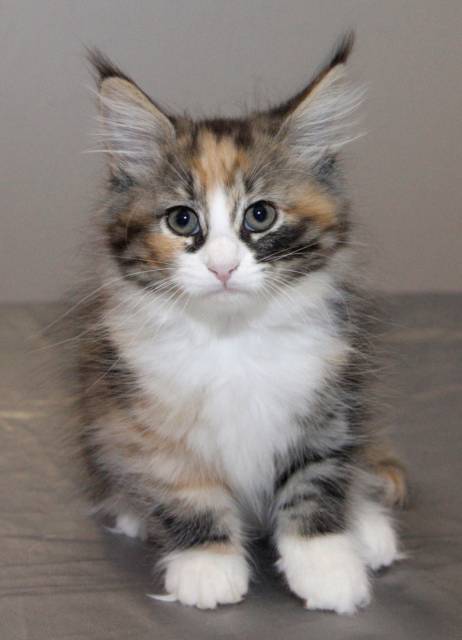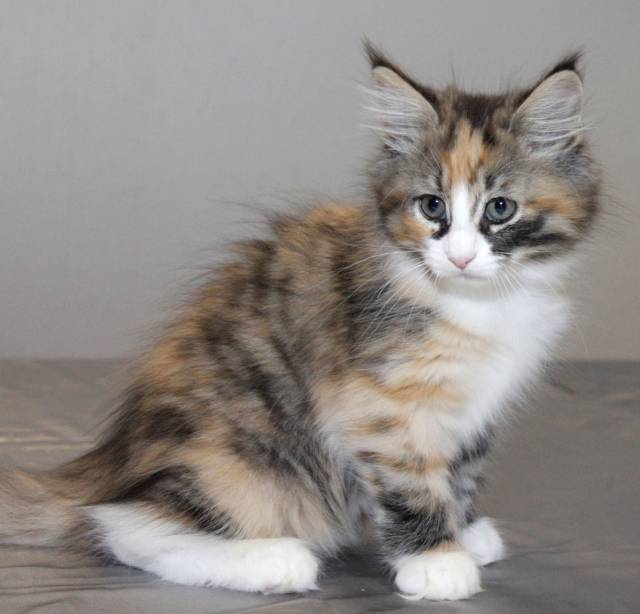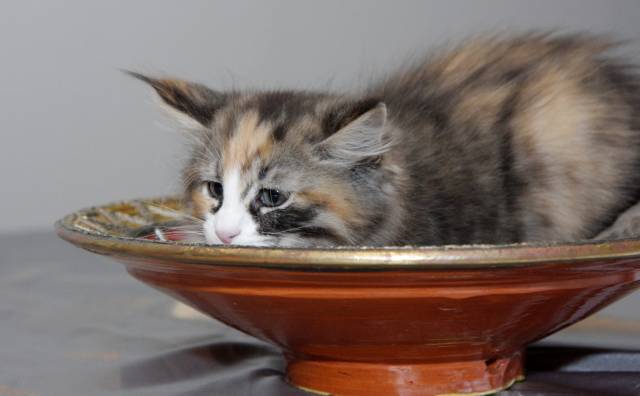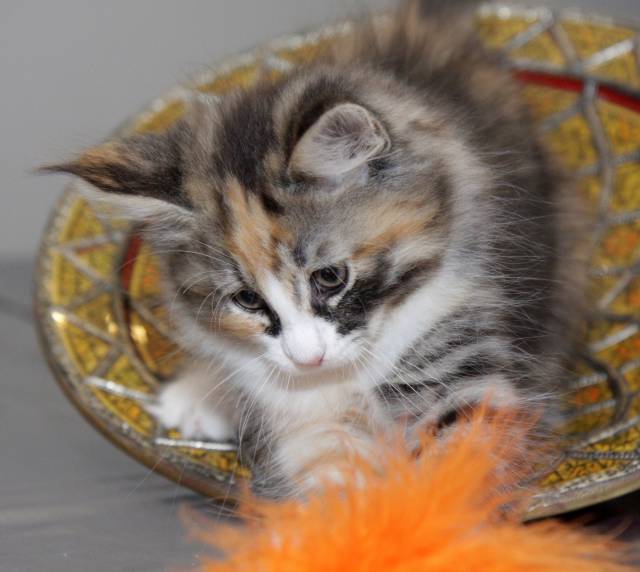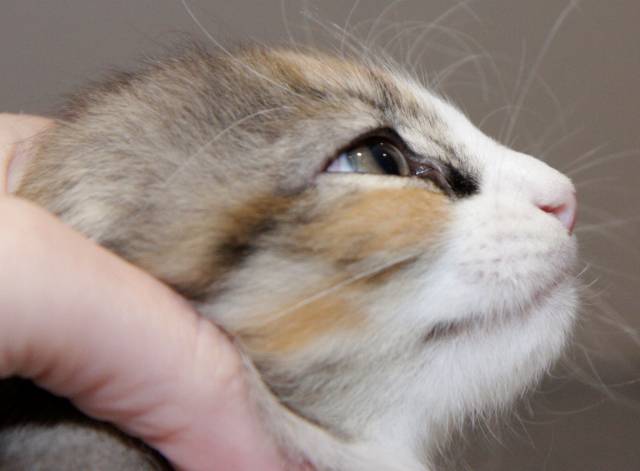 9 week -

1258 g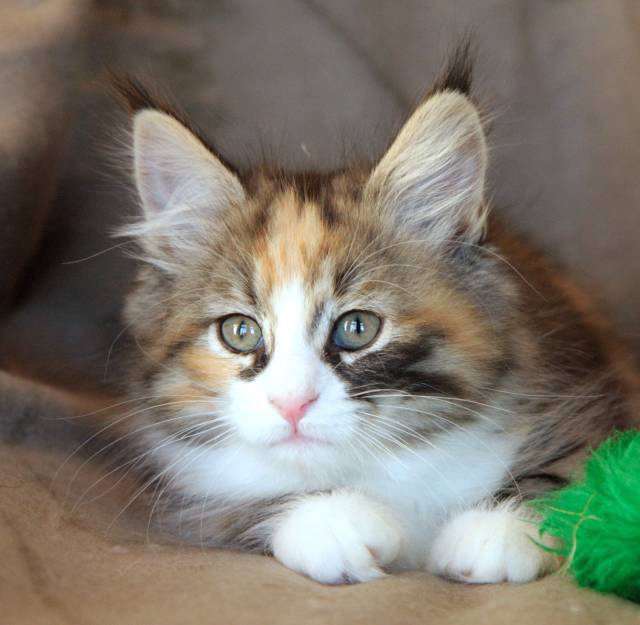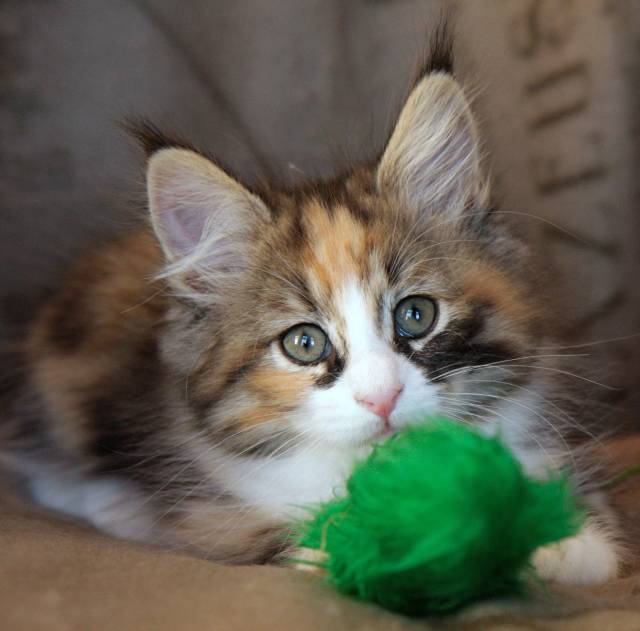 8 week -

1084 g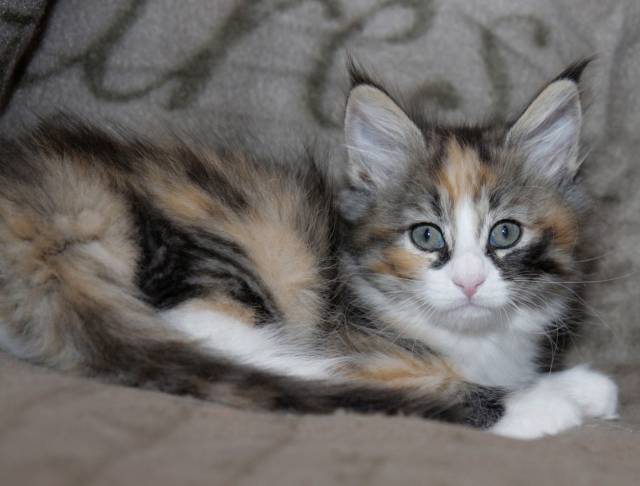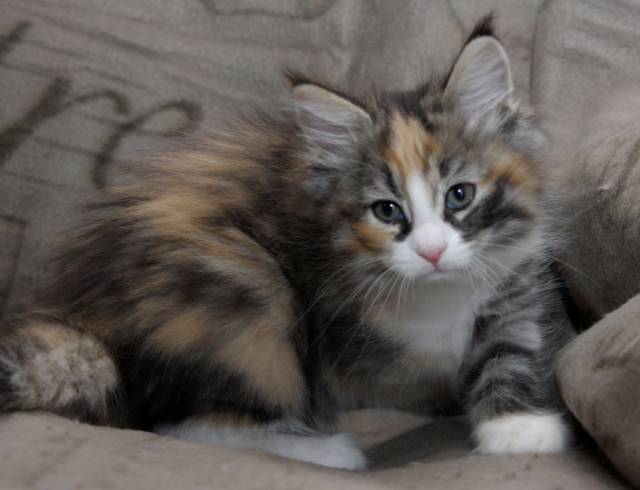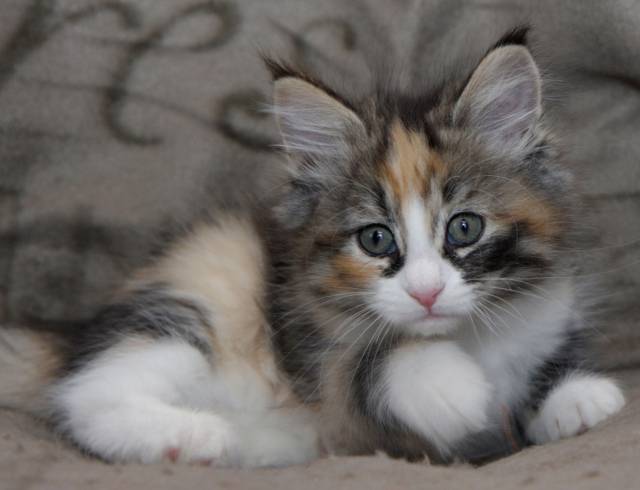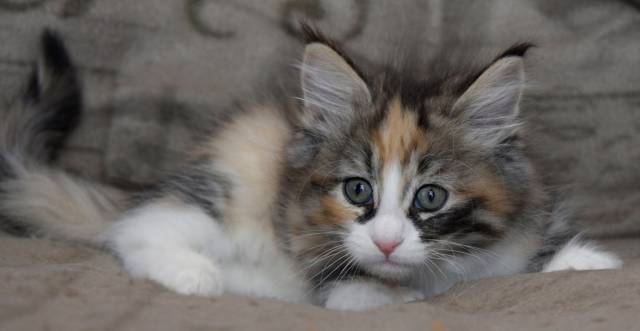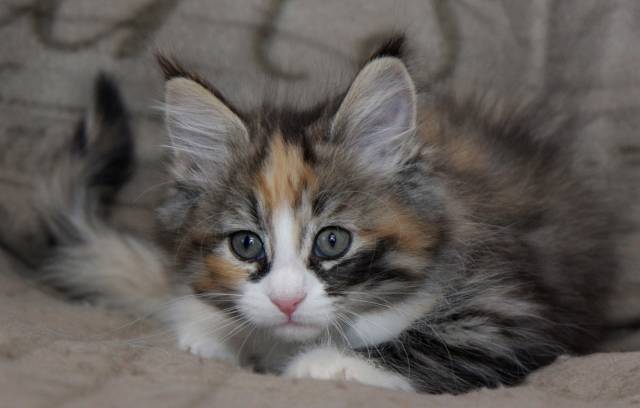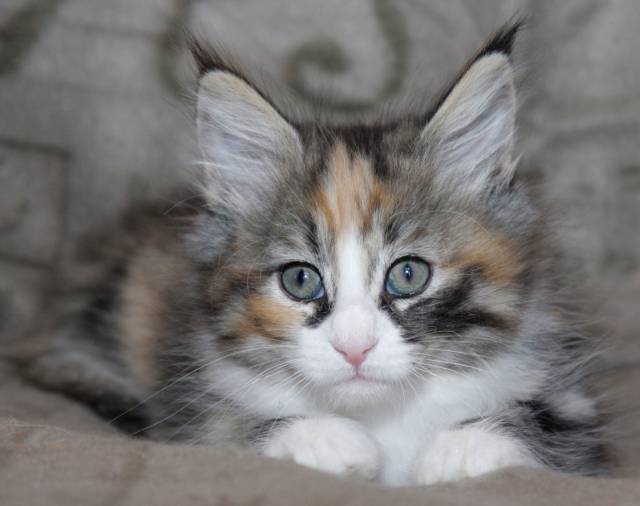 7 week -

951 g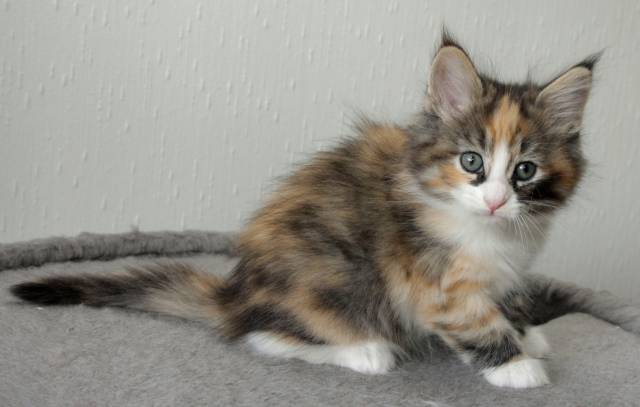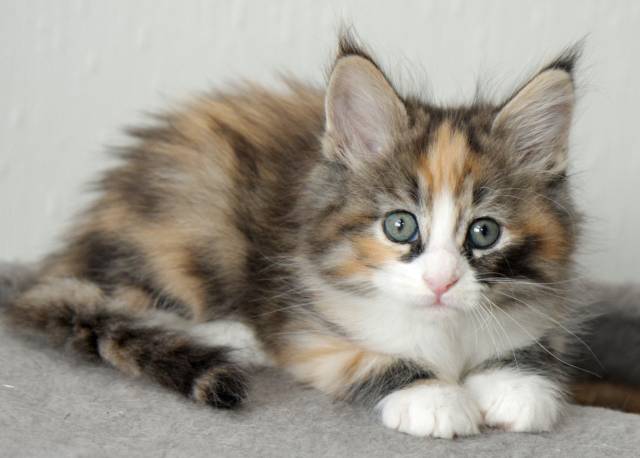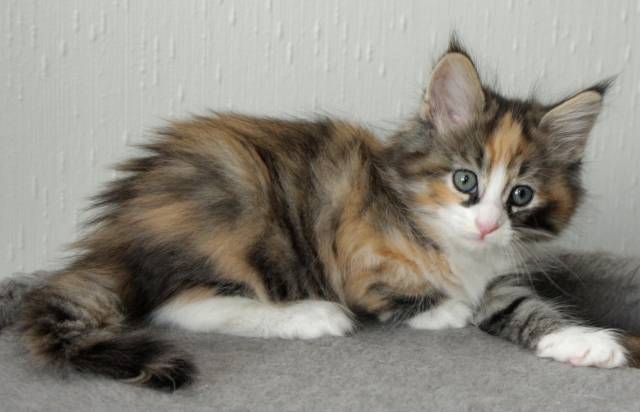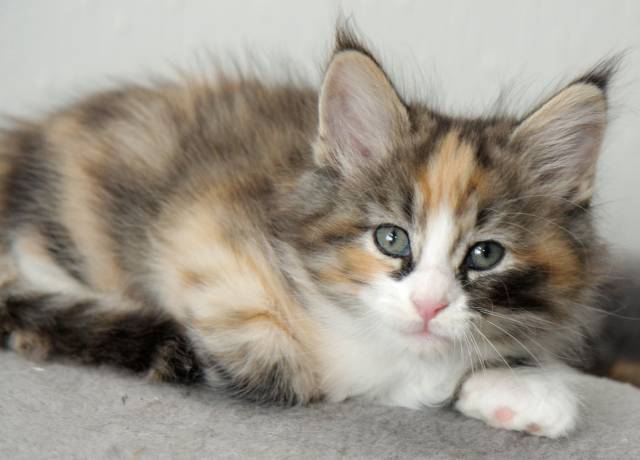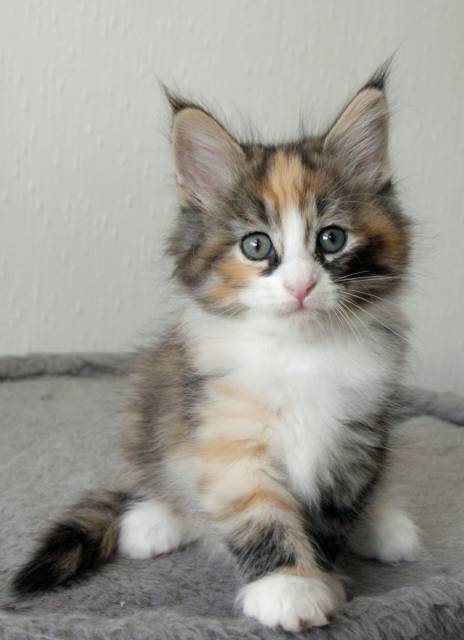 6 week -

808 g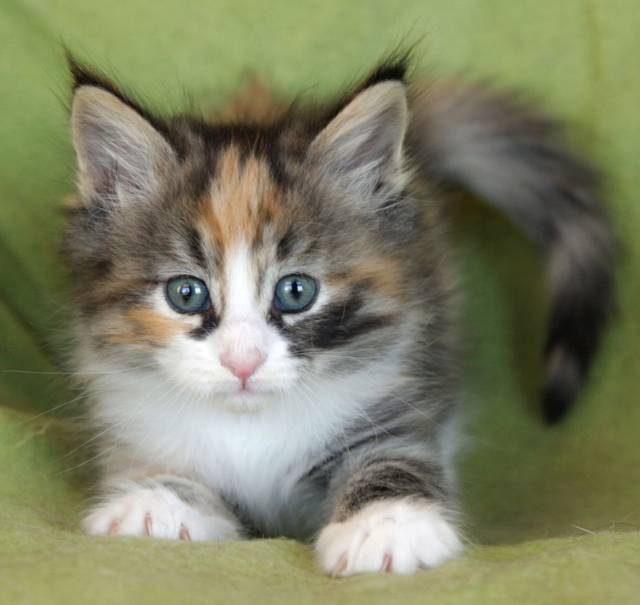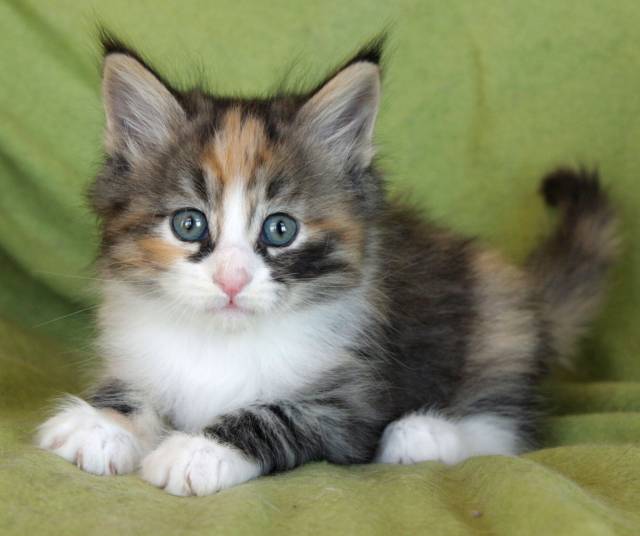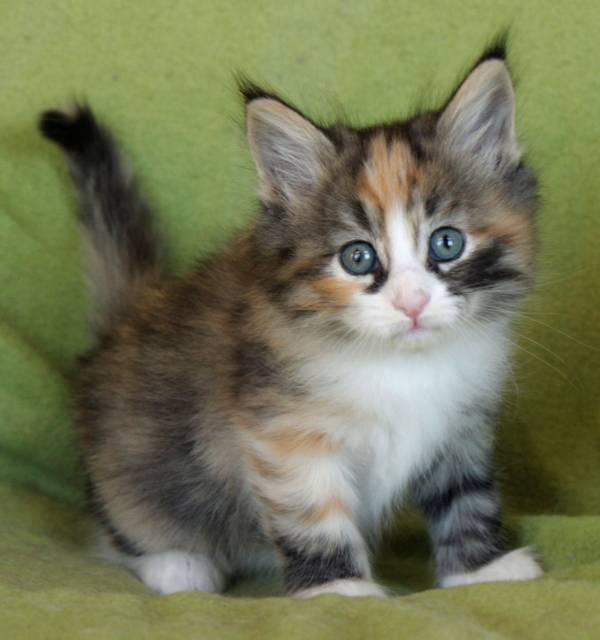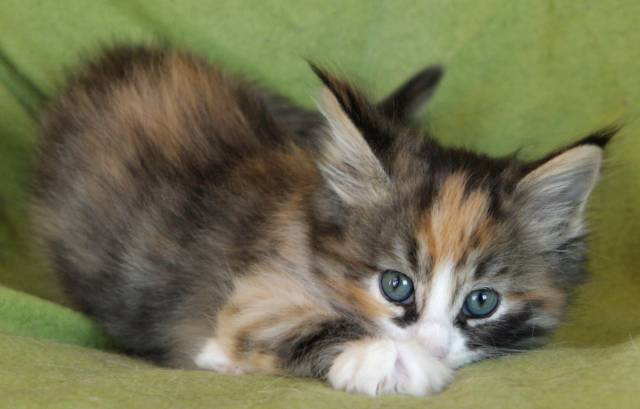 5 week

- 633 g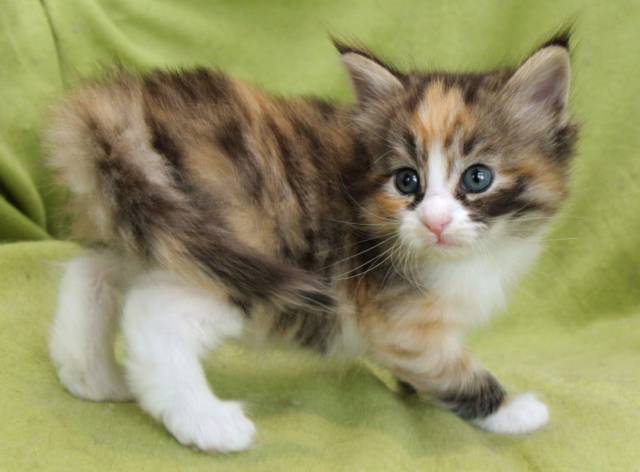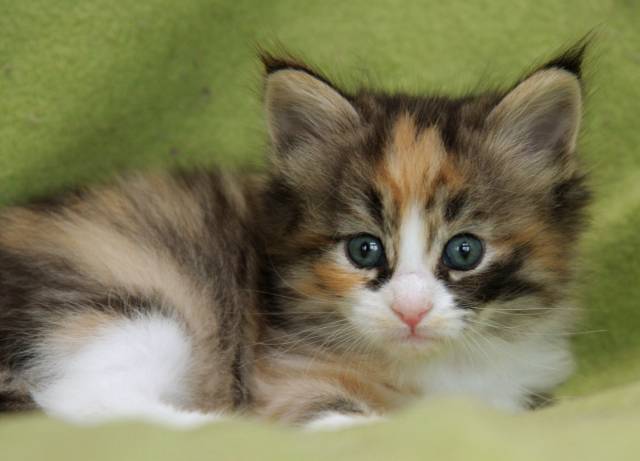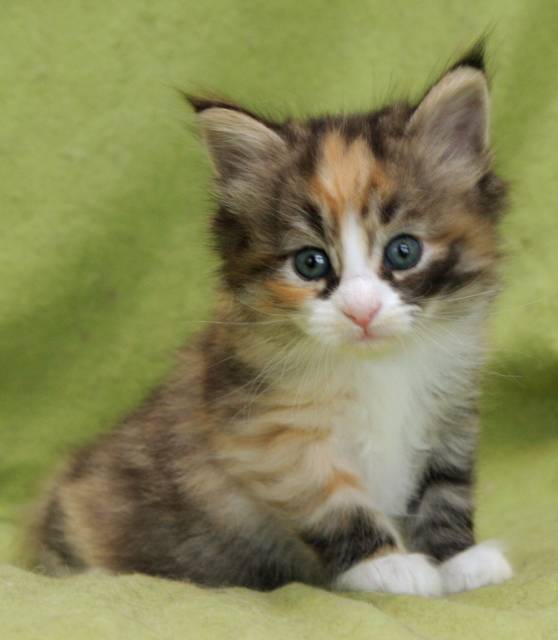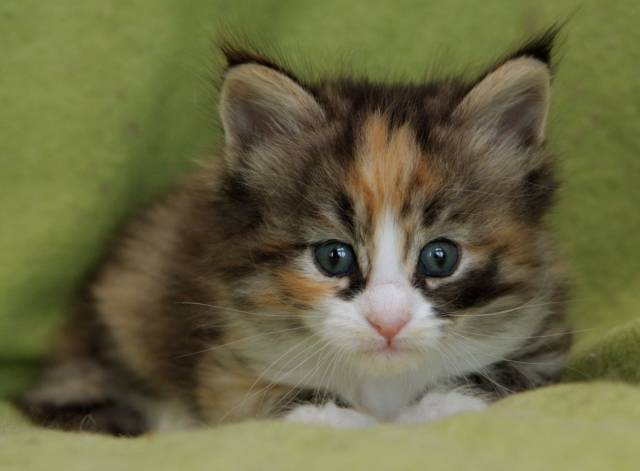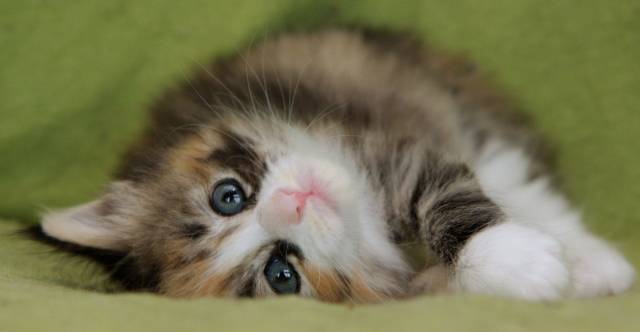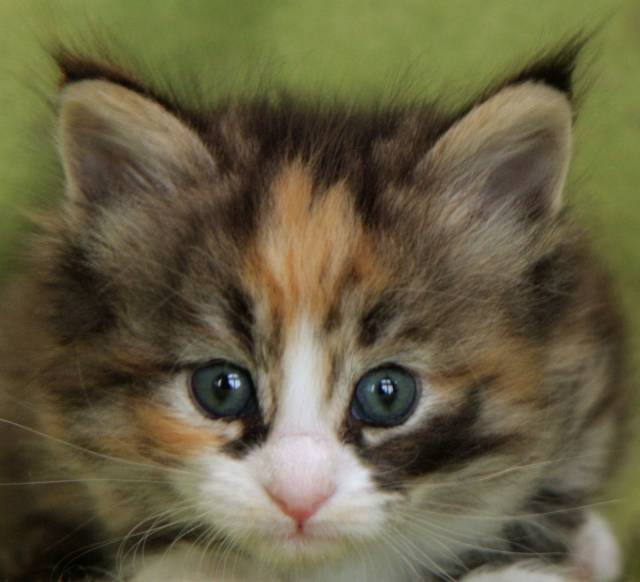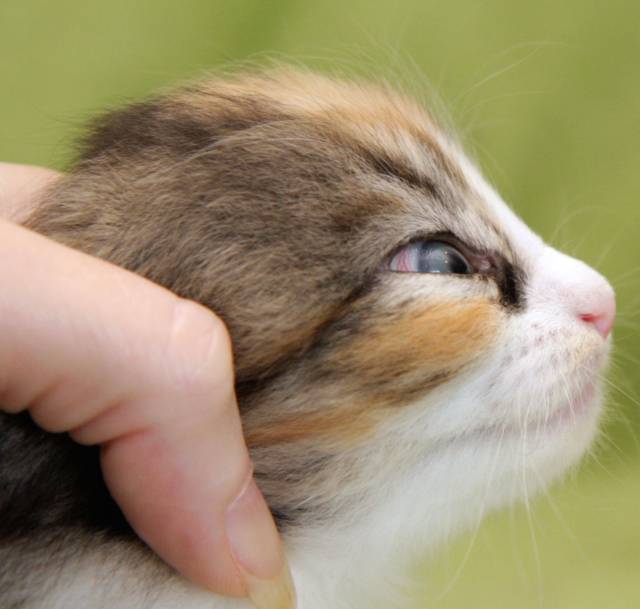 4 week -

516 g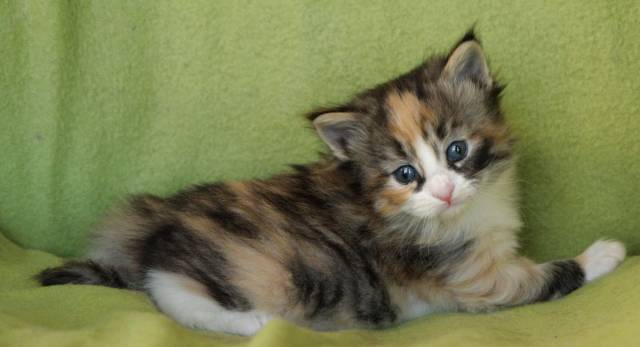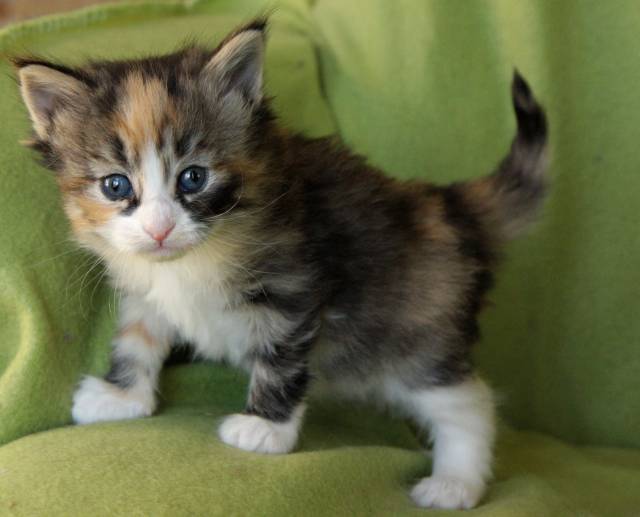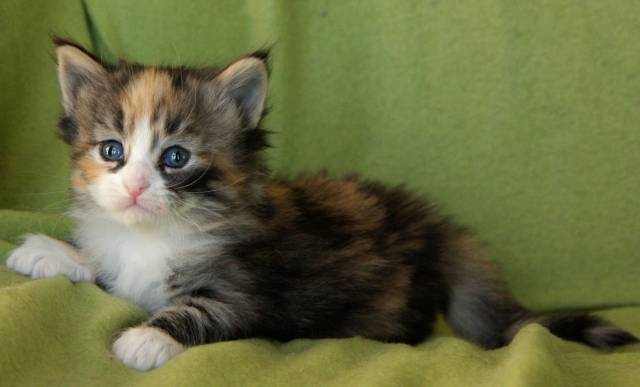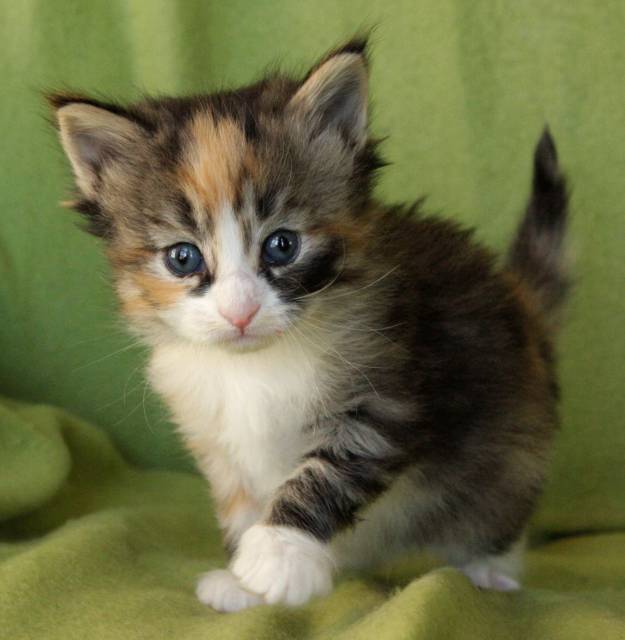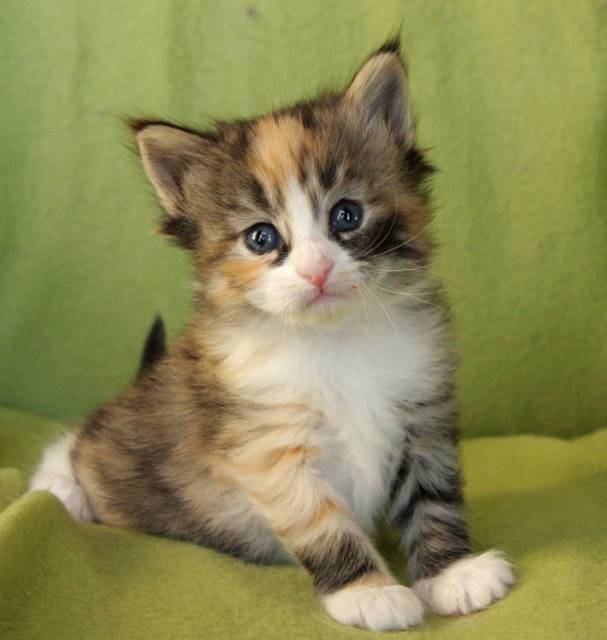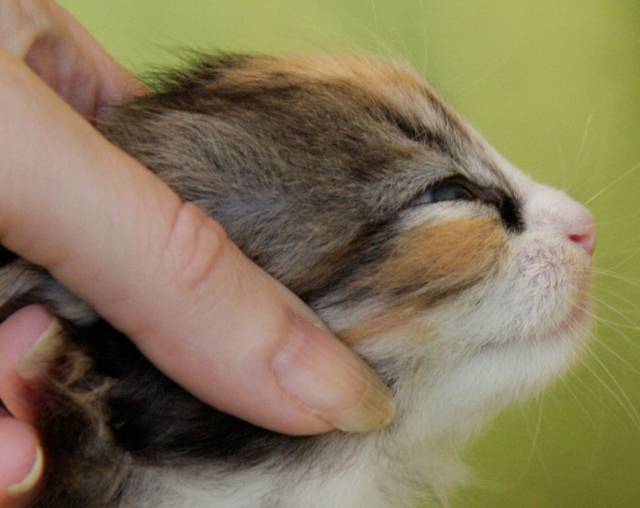 3 week -

411 g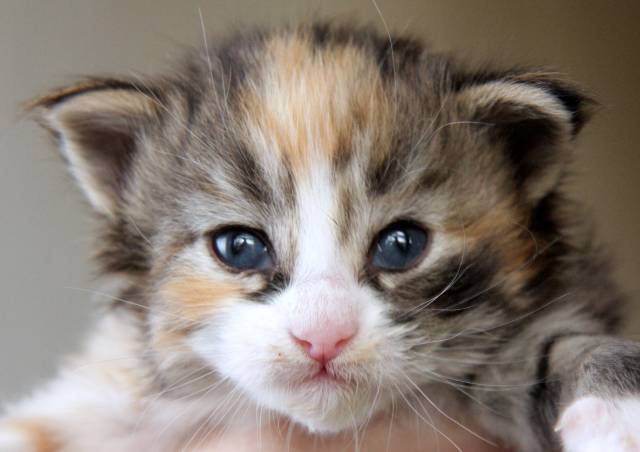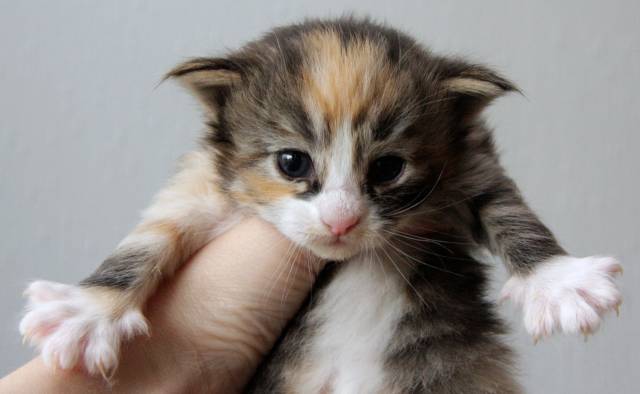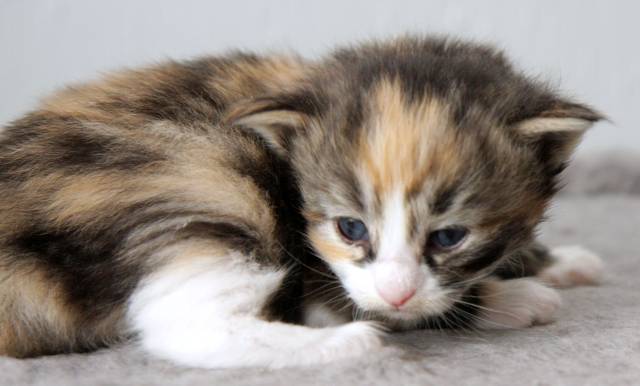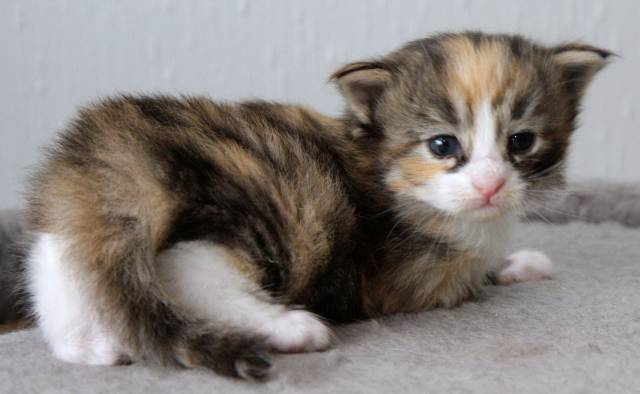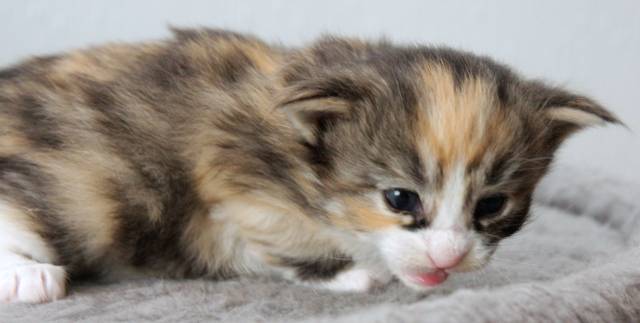 2 week -

327 g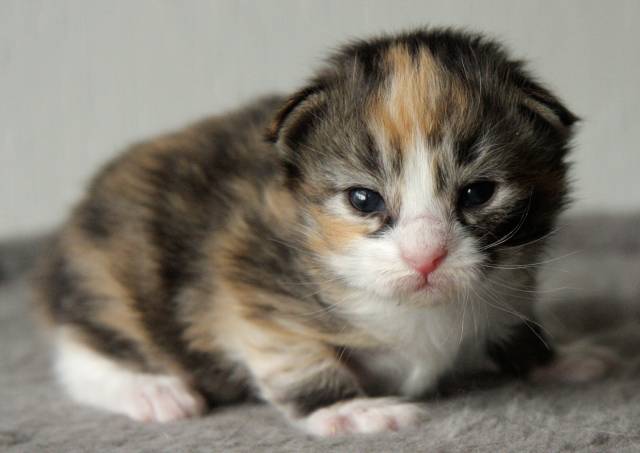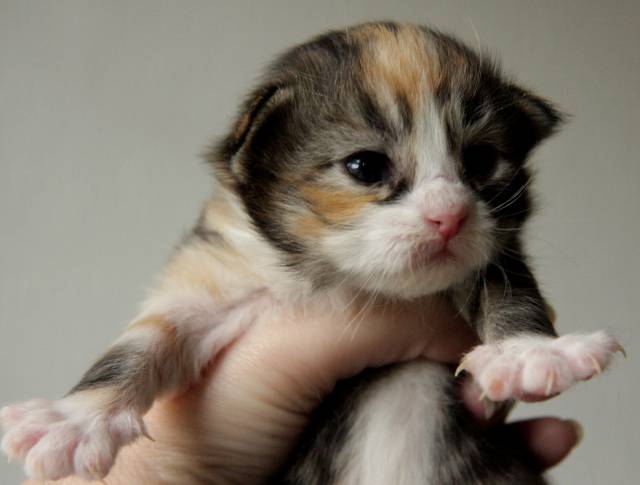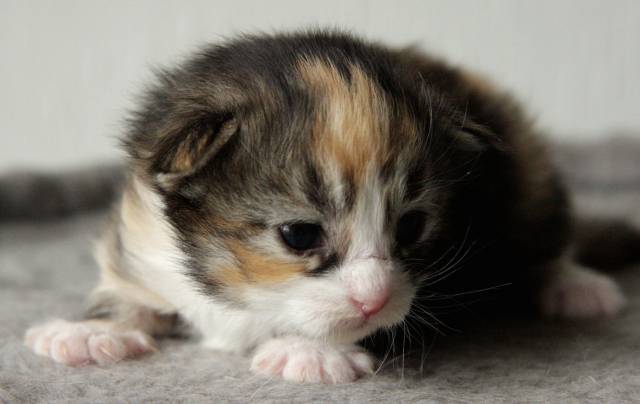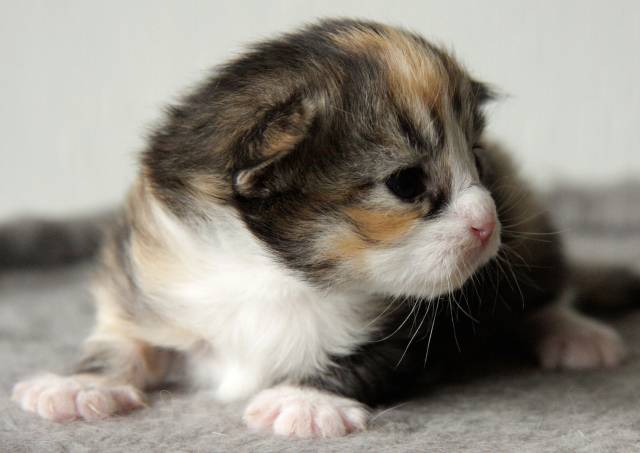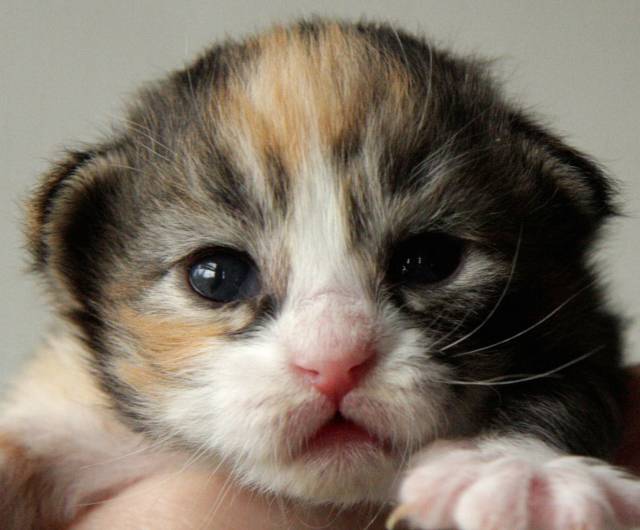 1 week -

224 g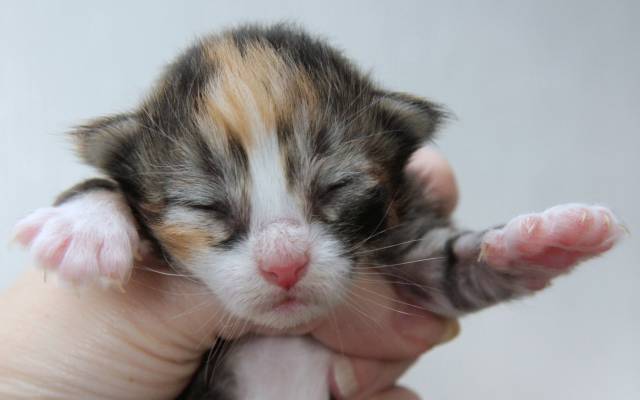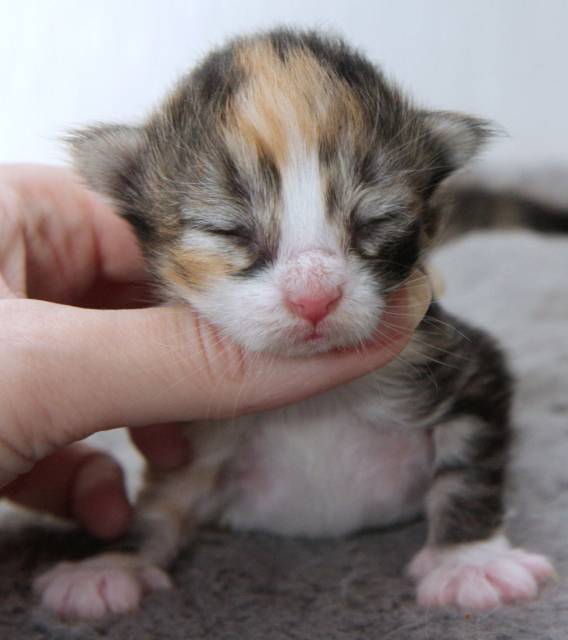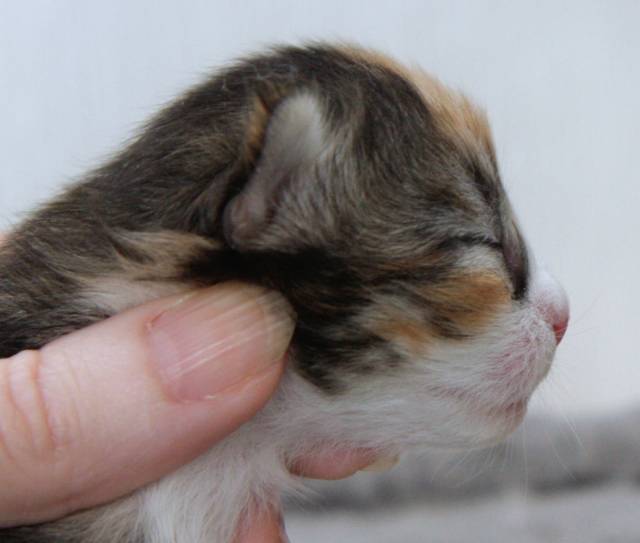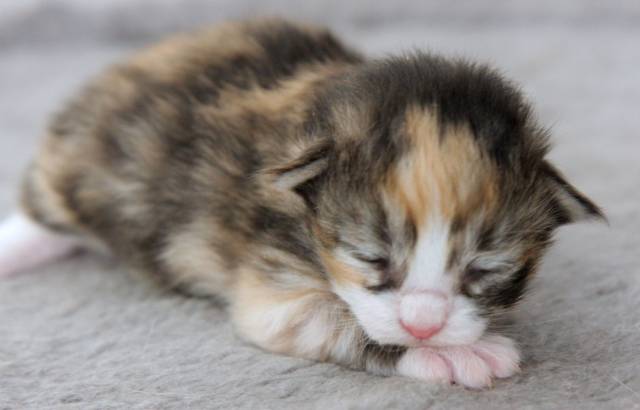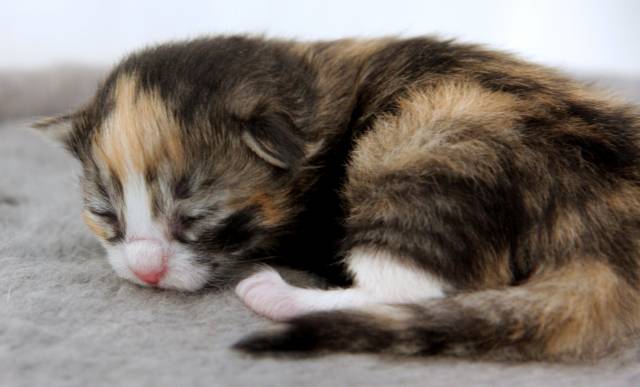 1 day old - Birthweight: 109 g