CH (N) Cederskogens Milla Metal
NFO fs 09 22
Born 23/11 2012
Milla døde tragisk i en ulykke, hun ble påkjørt av toget rett nedenfor oss etter å ha gitt meg det flotteste kullet jeg har hatt så langt.
Hun skulle bli min kommende avlsstjerne, men sånn ble det ikke.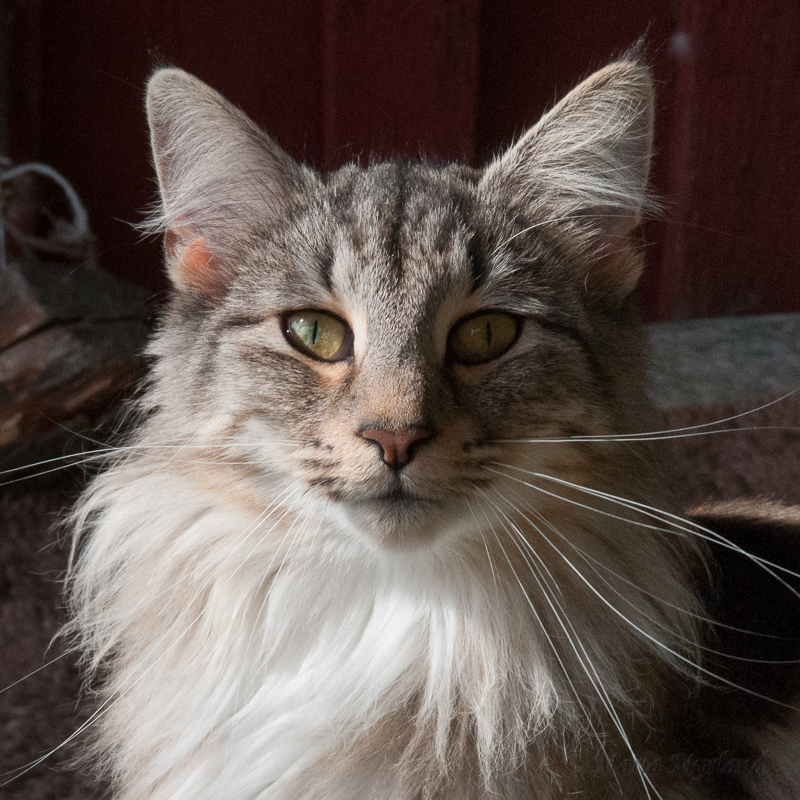 1 Year and 8 months
GSD-IV Normal after normal parents
HCM normal Aug. 2013 - Halldor Matre Skålnes
PKD-def normal from N/N parents
Milla is a beauty, all the details is correct on her. She is a big girl, already passing Dixie and Briza in size. Perfect head, wonderful chin, perfect ears, nice profile, wonderful coat quality, perfect eye shape - very good lengths and a really strong boning with big paws! Today (August 2014) she is still very unfiniched, her head is to small for her big body, and she is very much on the slim side. But I love her developement!
It was a dream come true when Petra (Cederskogens cattery) used Mariskogens Cicer, Dixies big and beautiful son, on her new female D*Ruby av Härjedalen - Millas mother. I can't express how grateful I am for Milla - she is a dream come true for me in every way!
Thank you Petra and Kauko - for this princess!
1 Year and 8 months, and pregnant for the first time!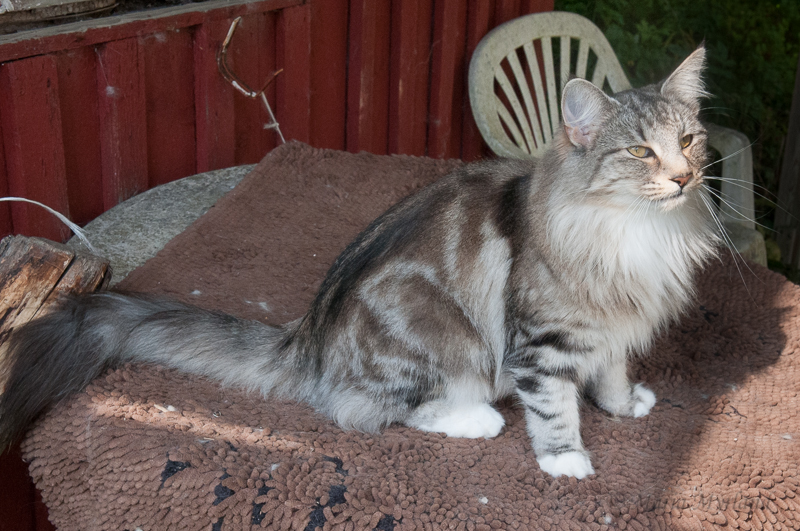 Here she is 13 months old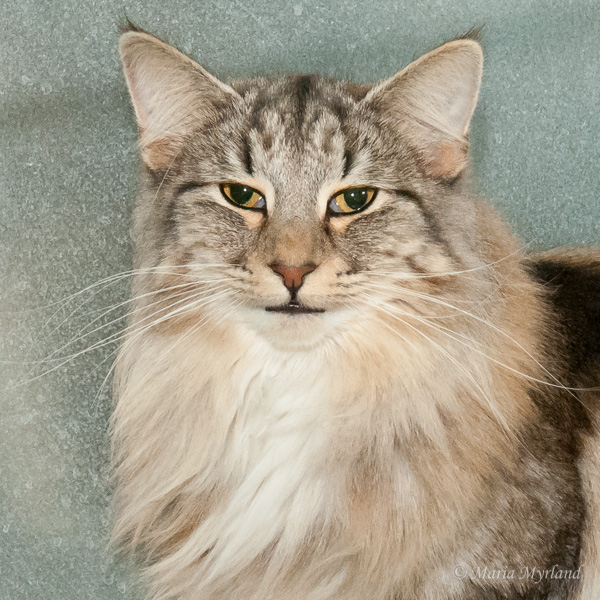 10 months old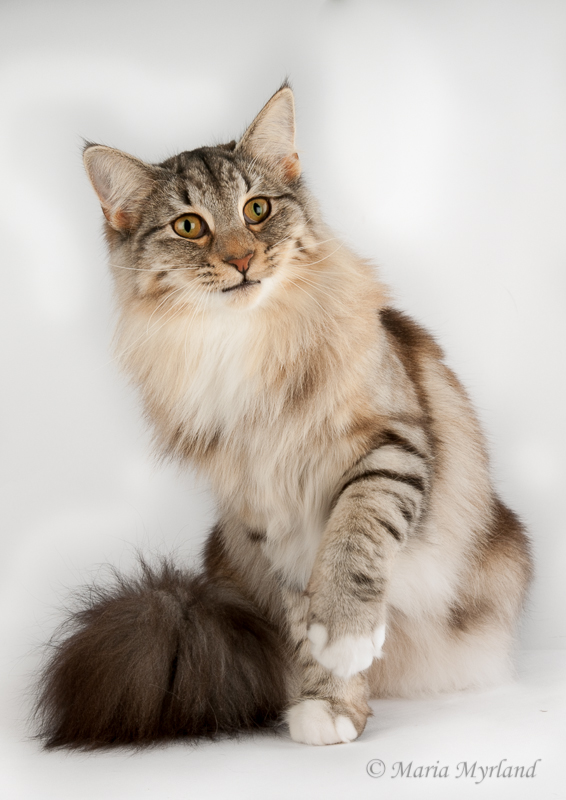 8 months and on her way in to her first heat. Impossible to shoot any good pictures of her inside the cat run.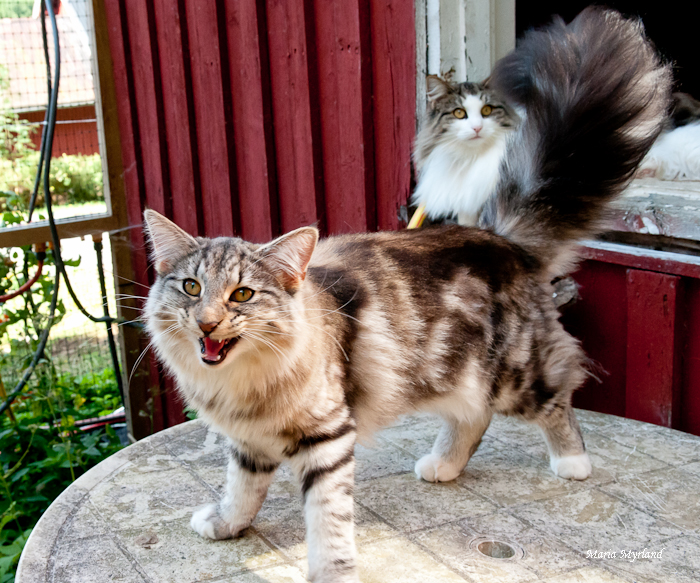 GIVE MEE THE TOY!!!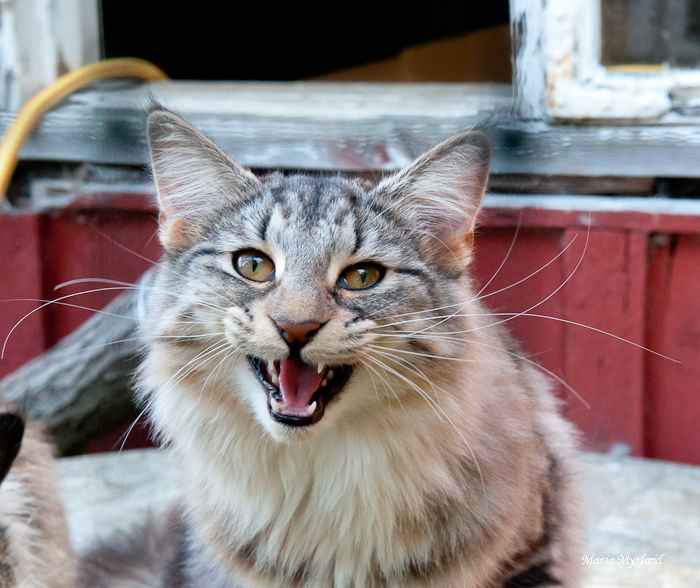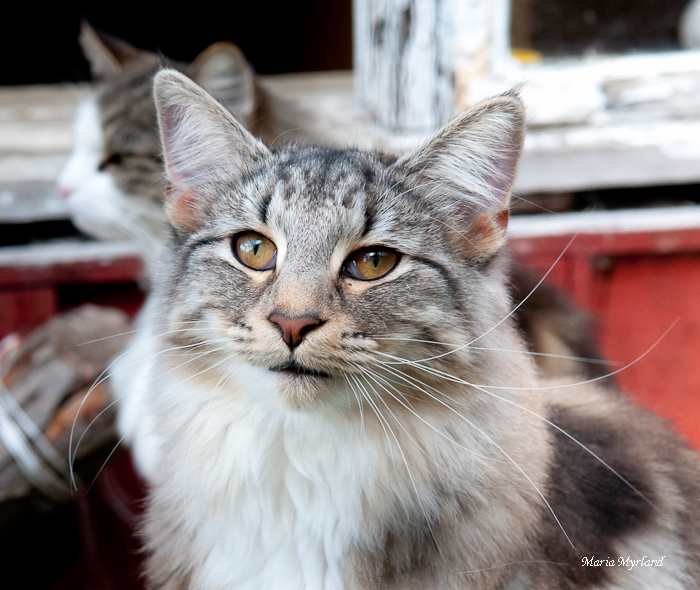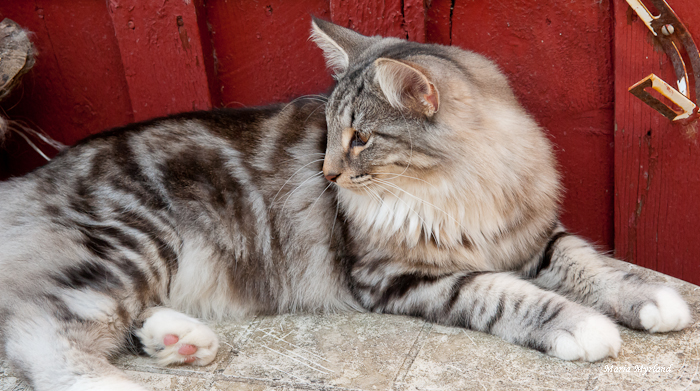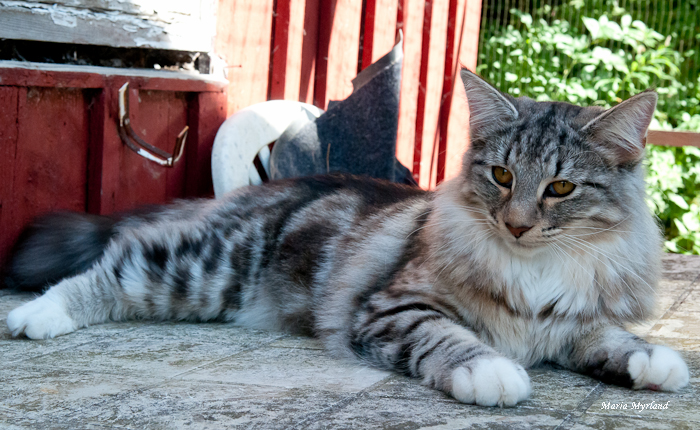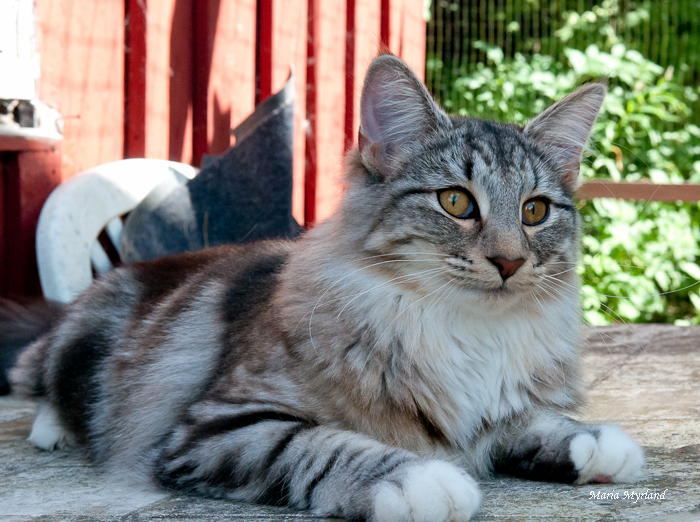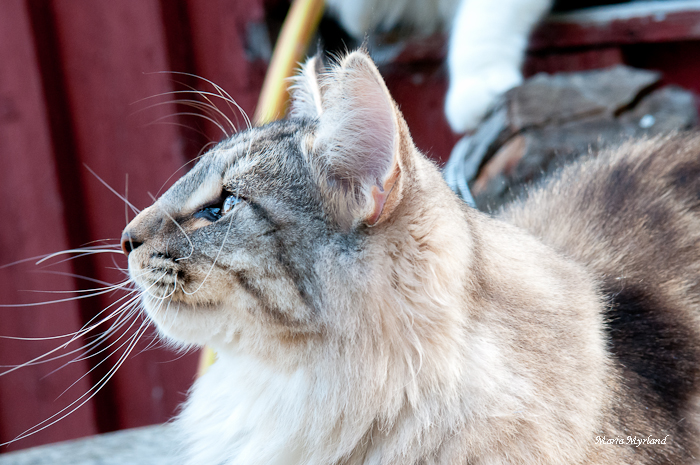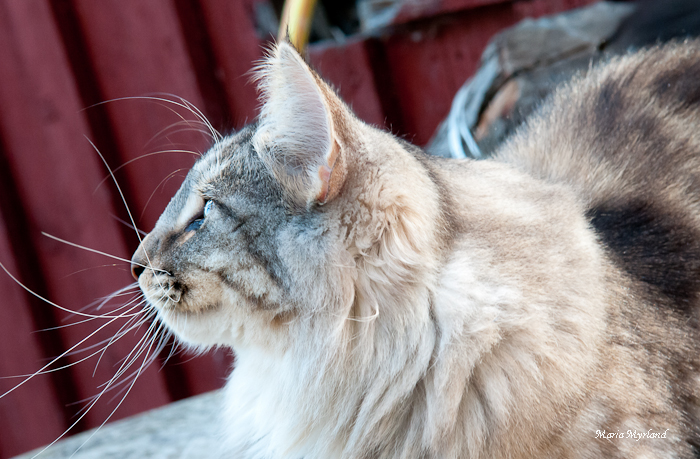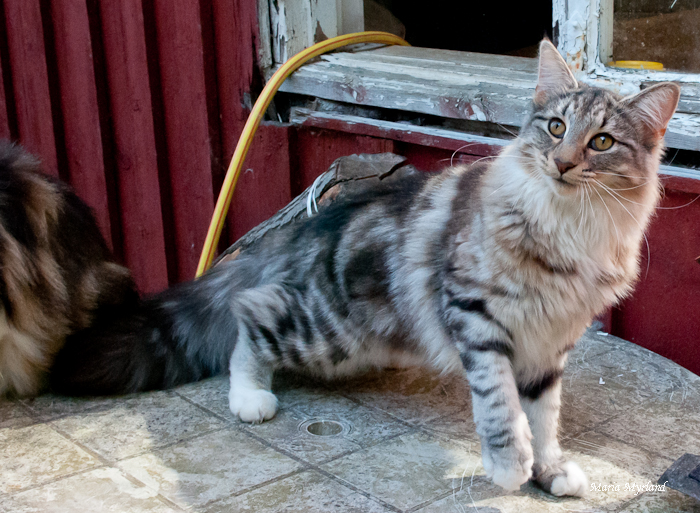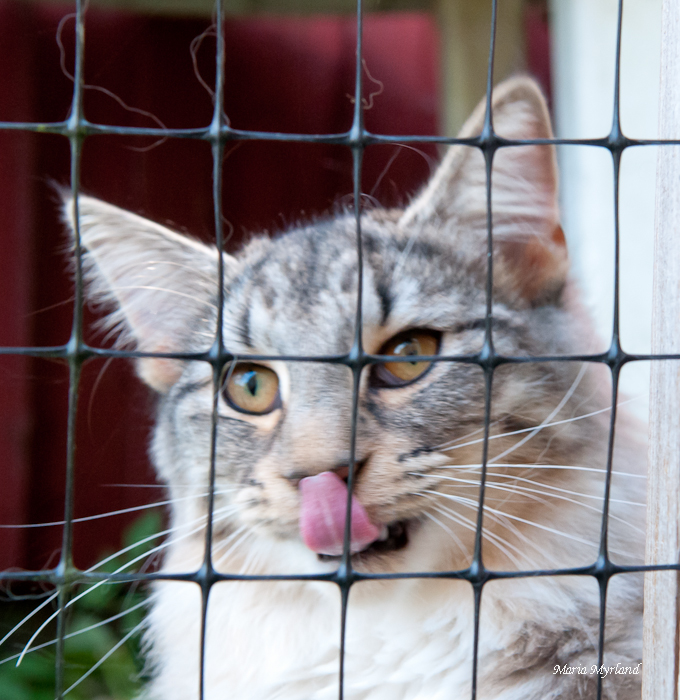 5 months, and outside hunting flies!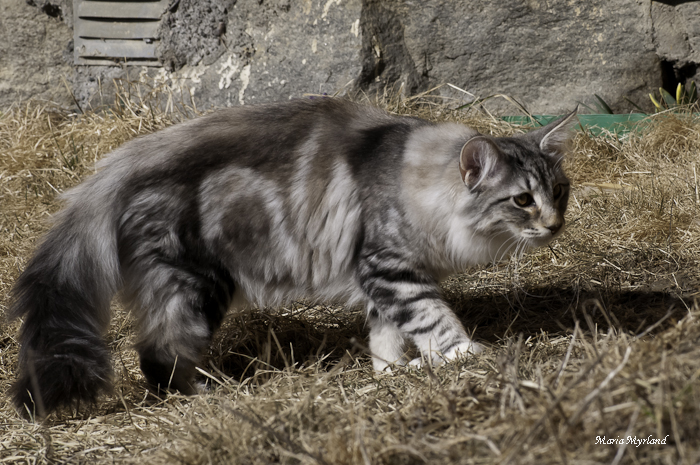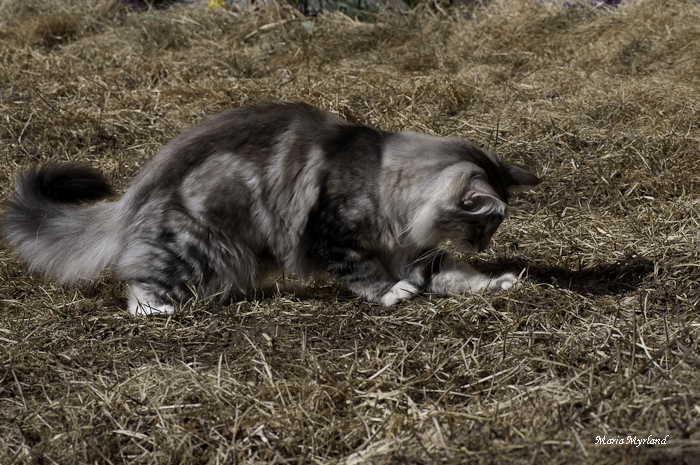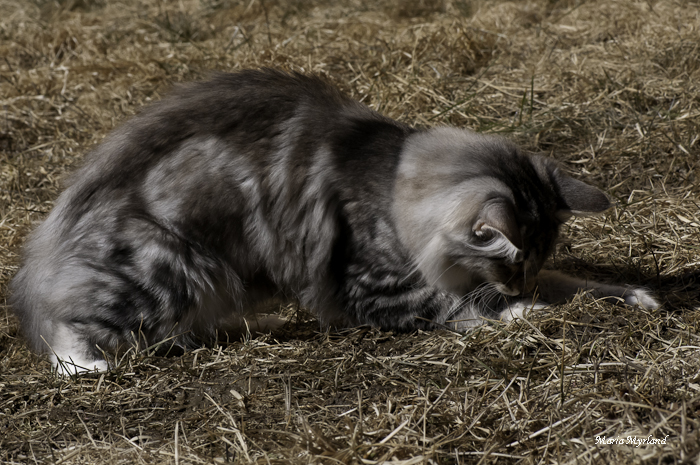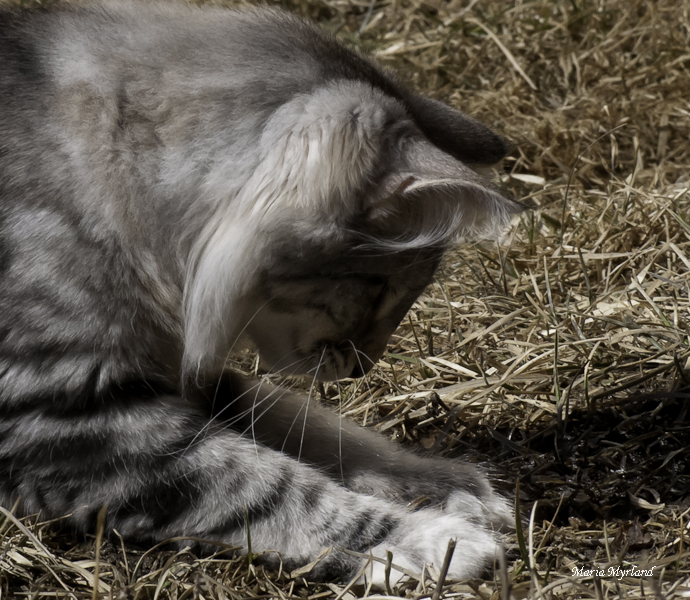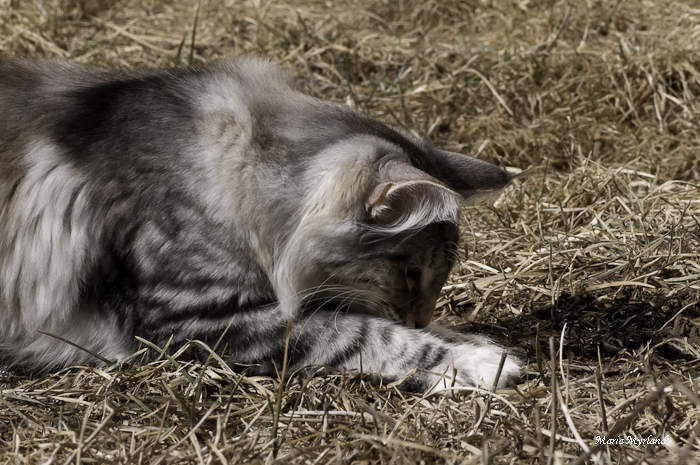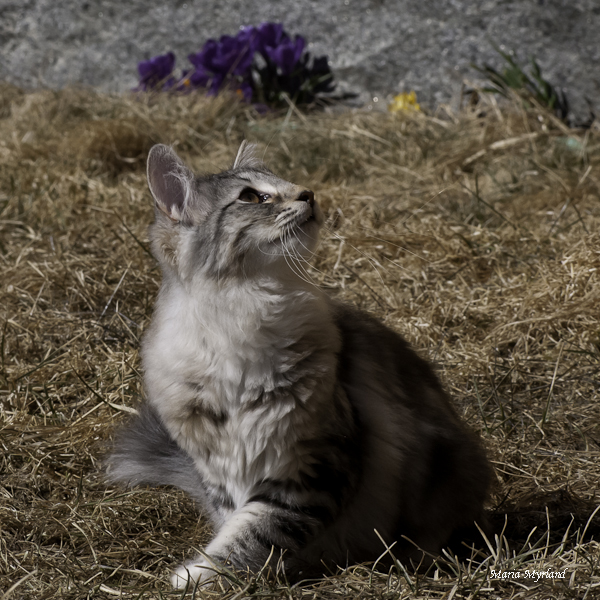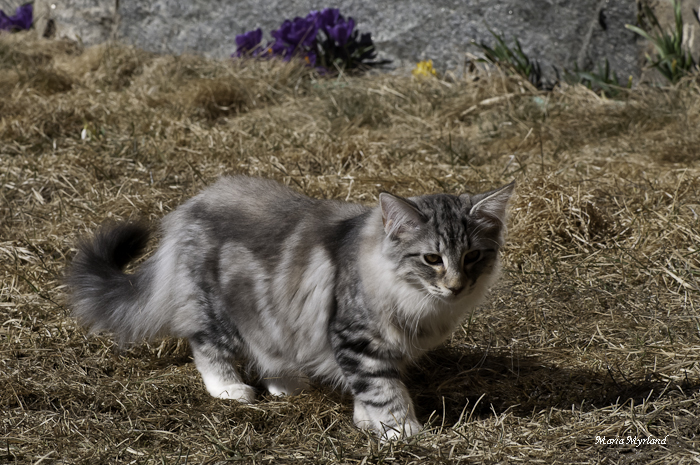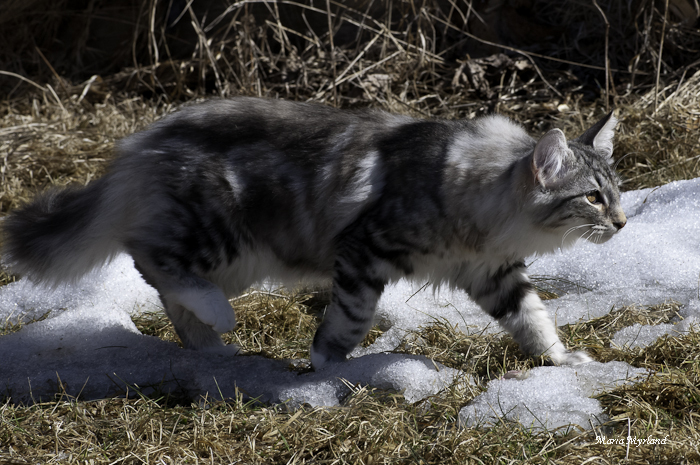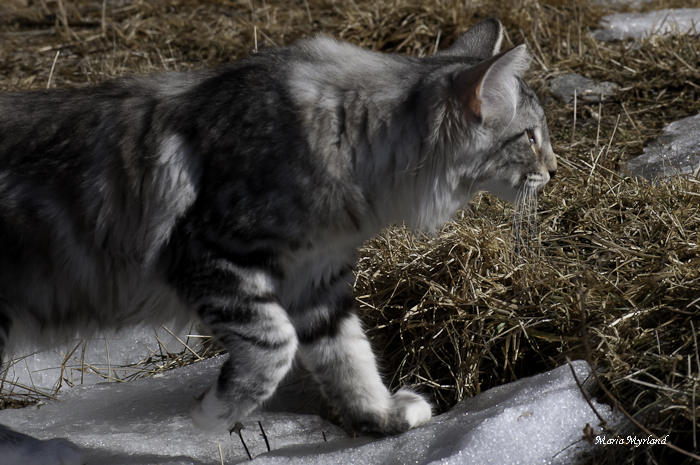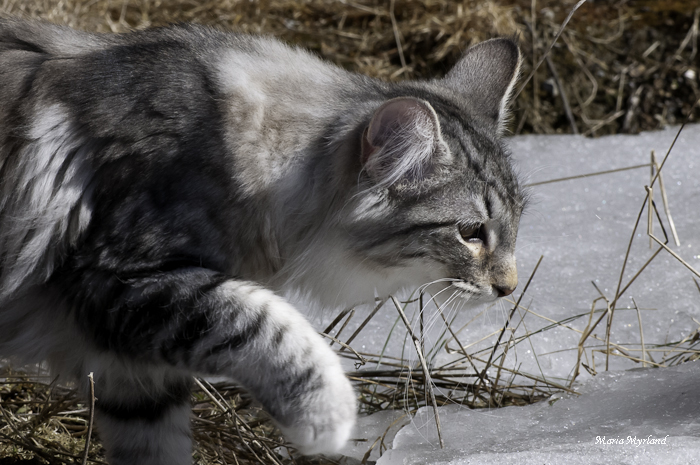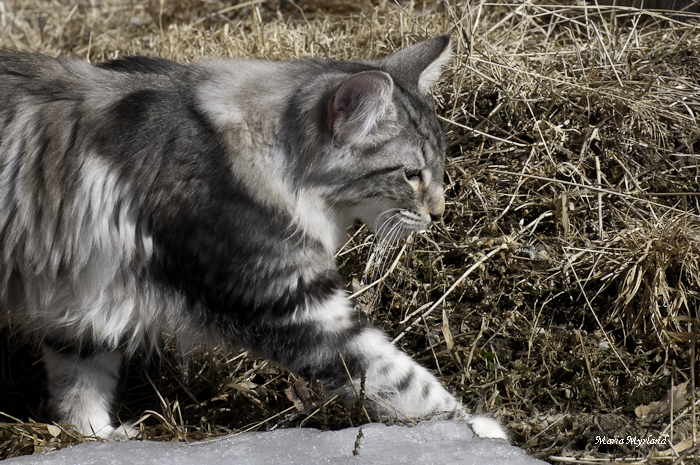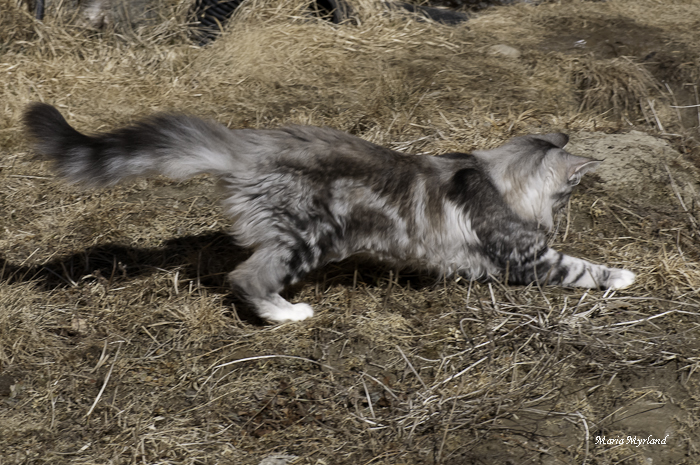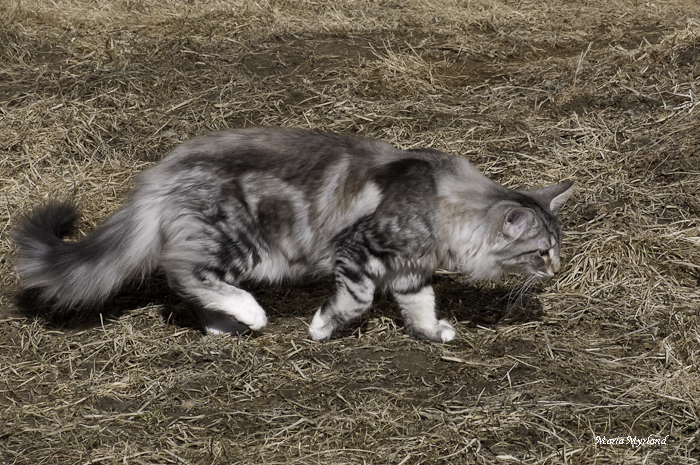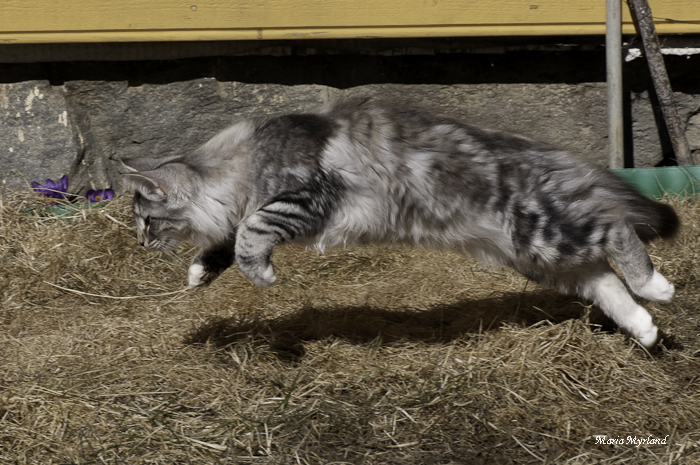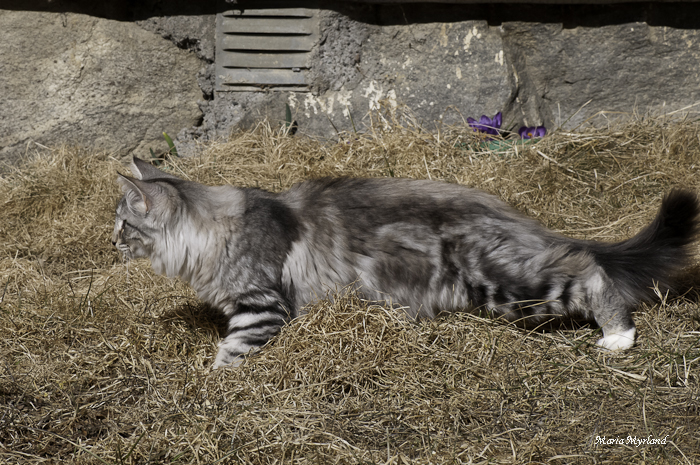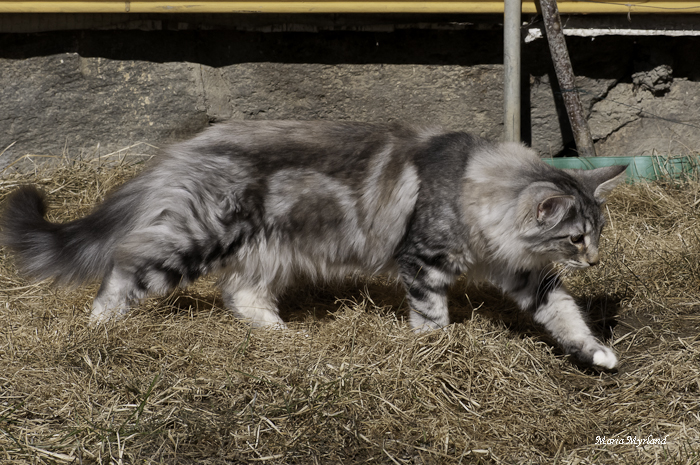 15 weeks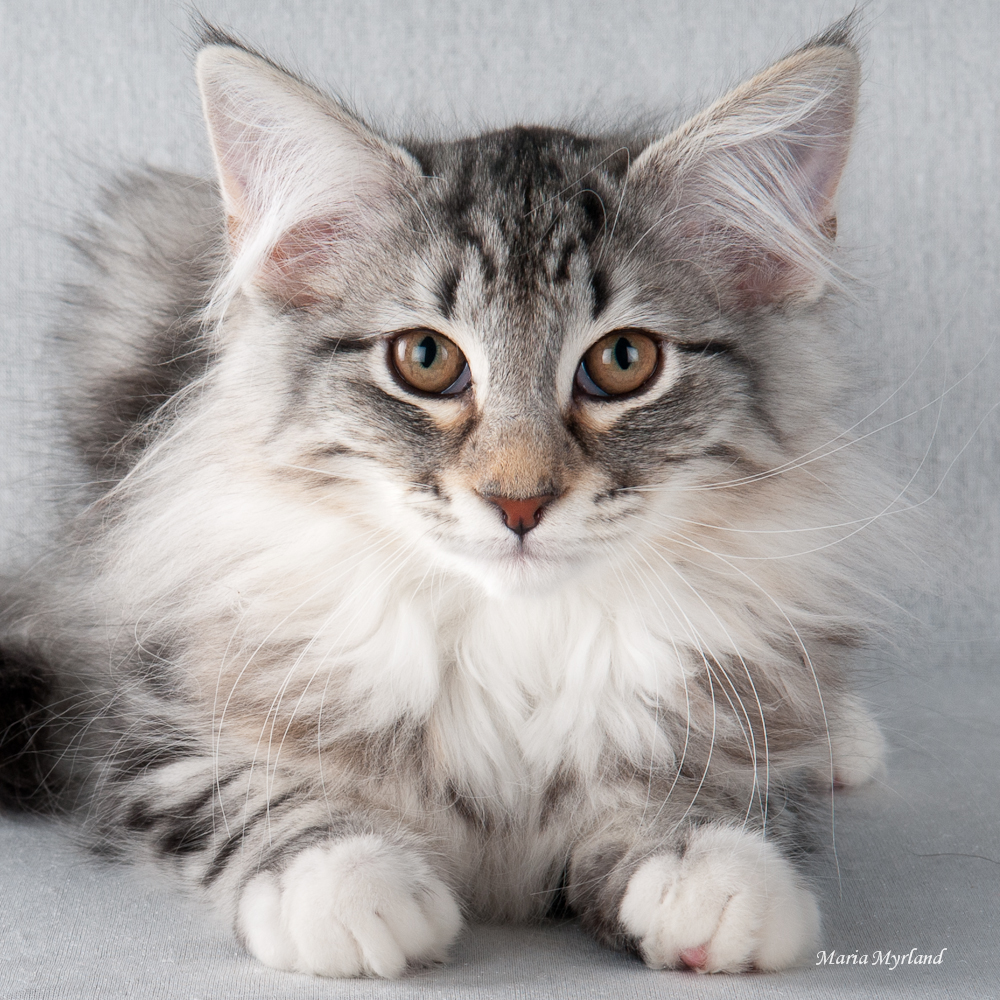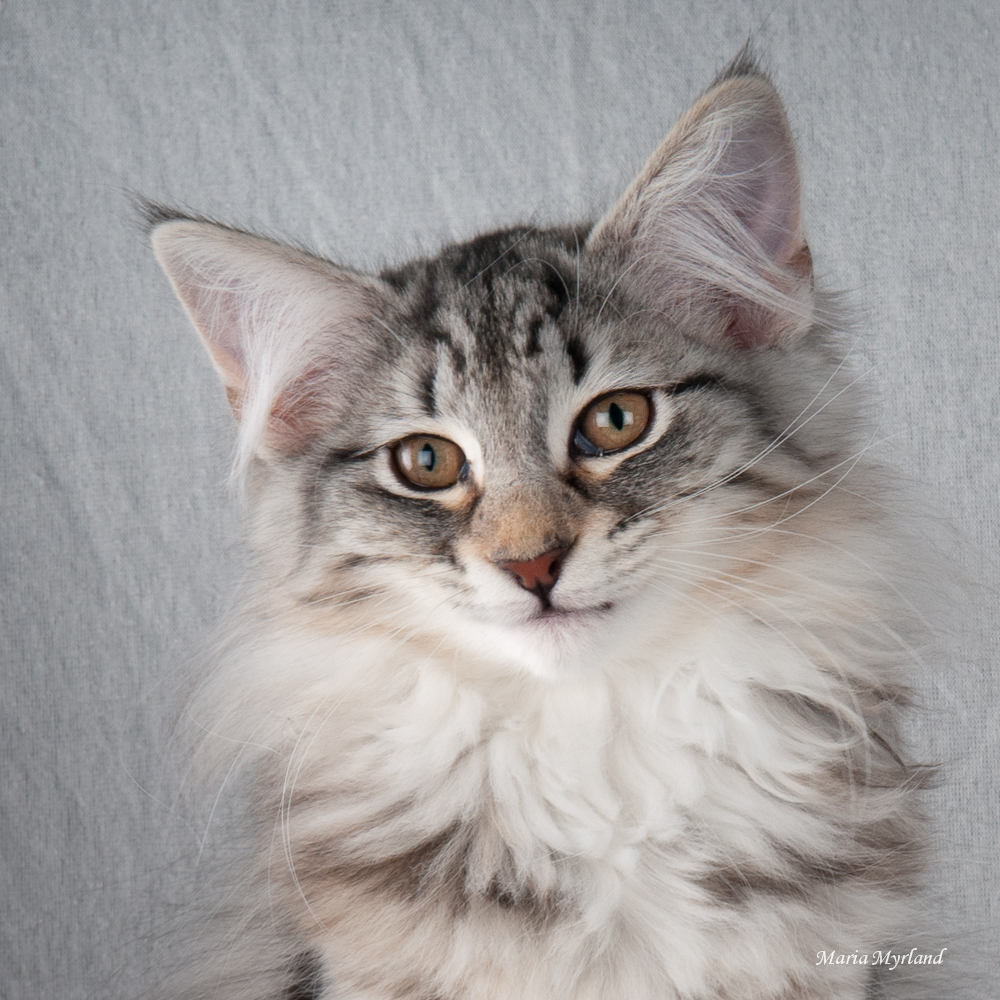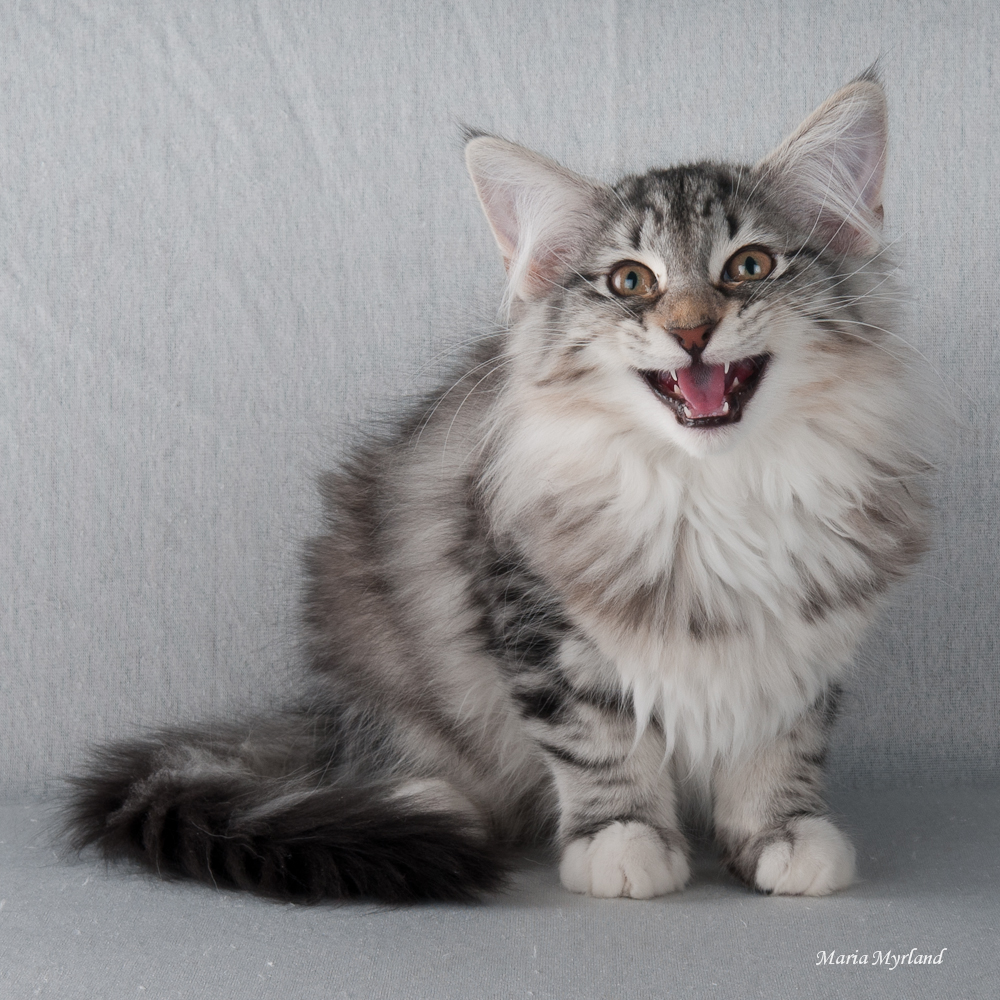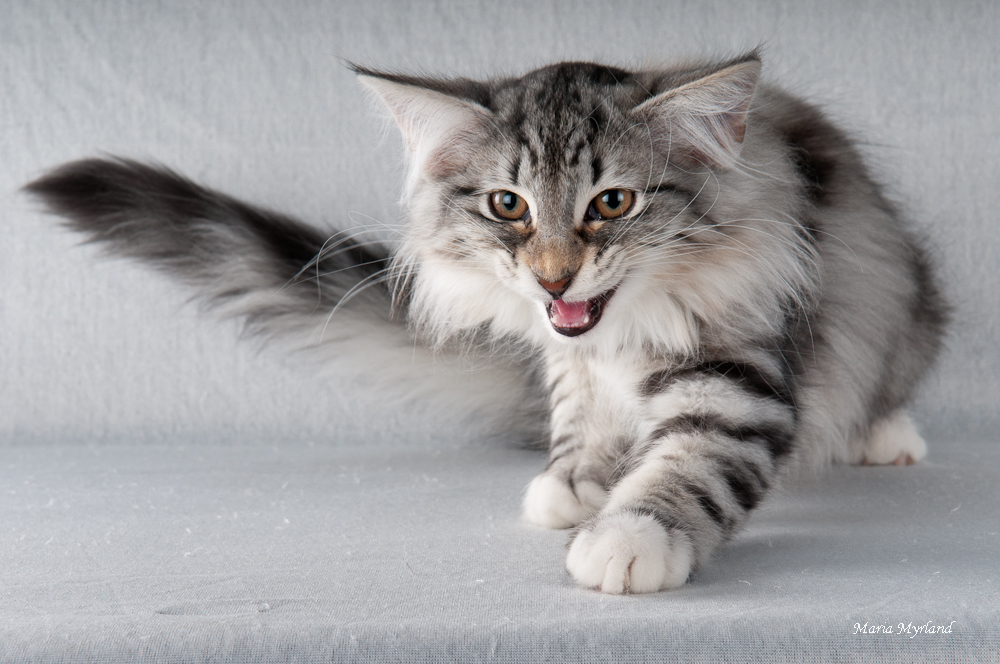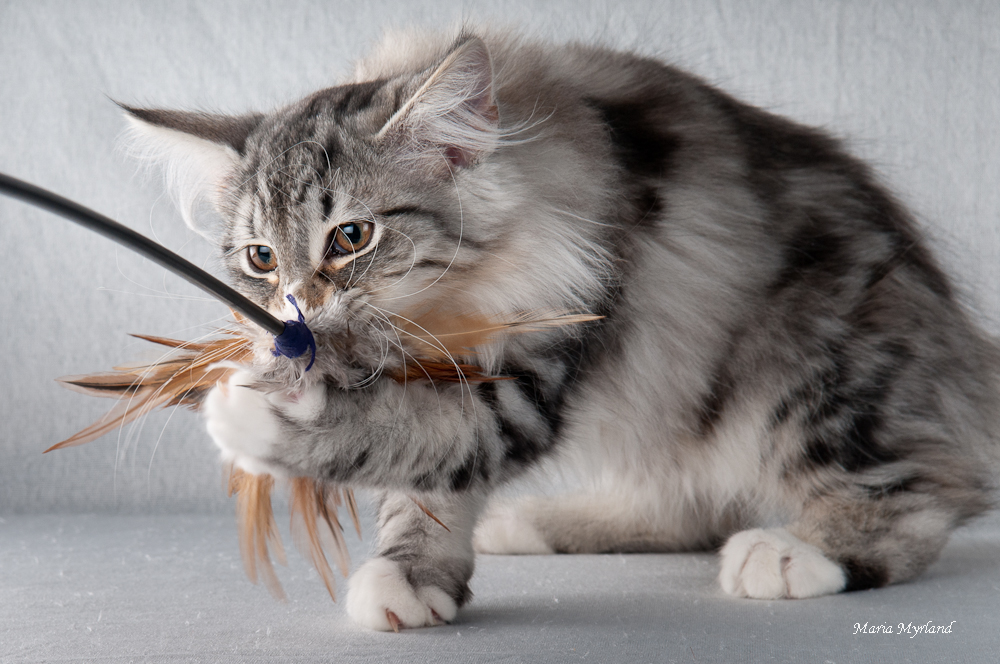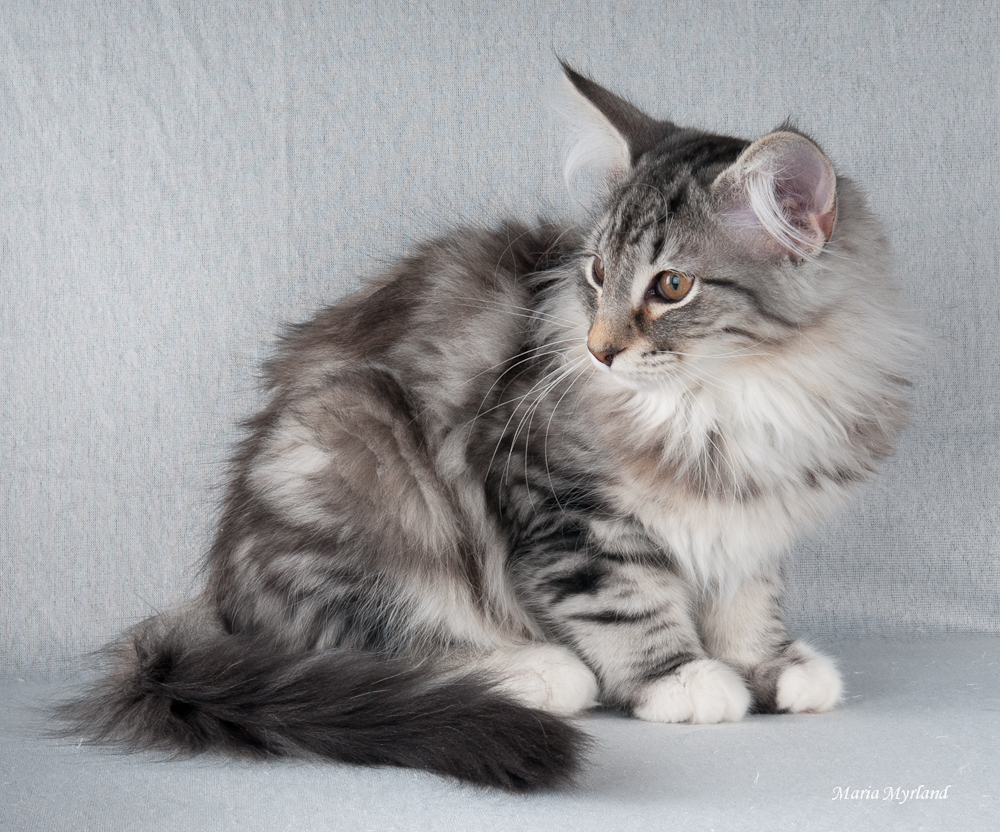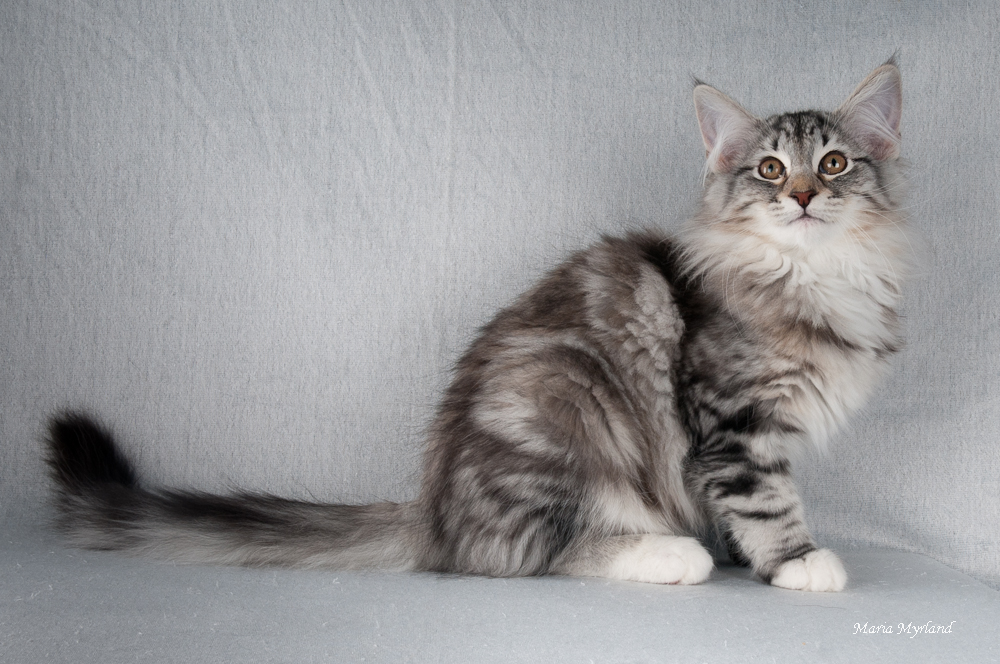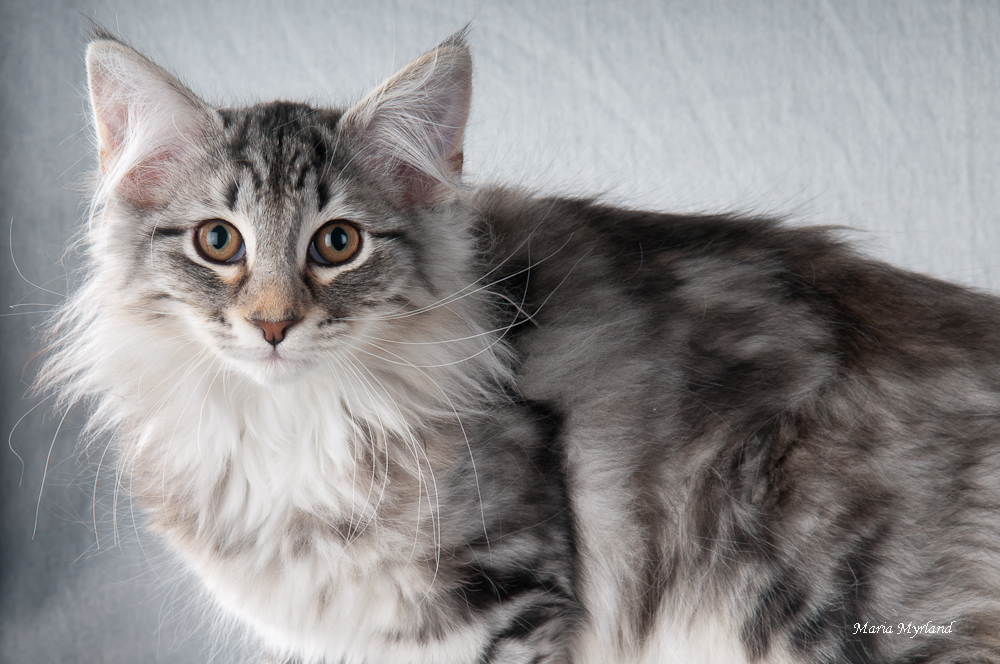 All photos below copyright Cederskogens
11 weeks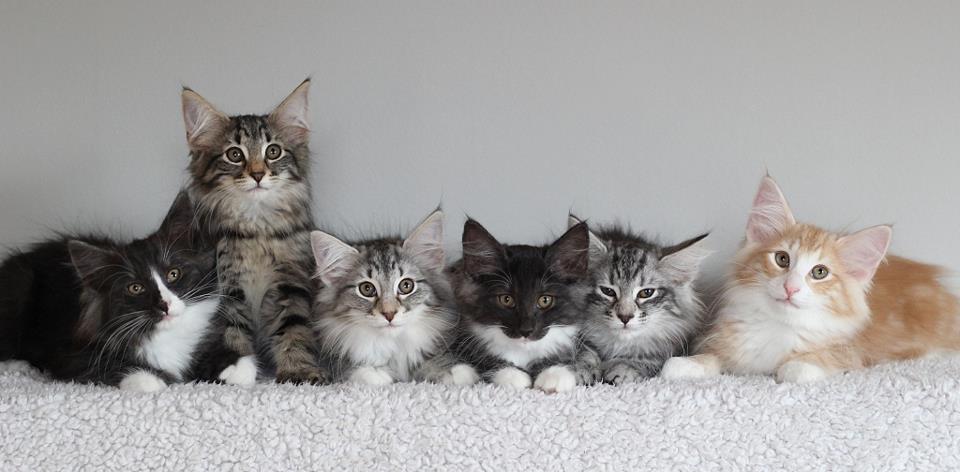 Milla with all her siblings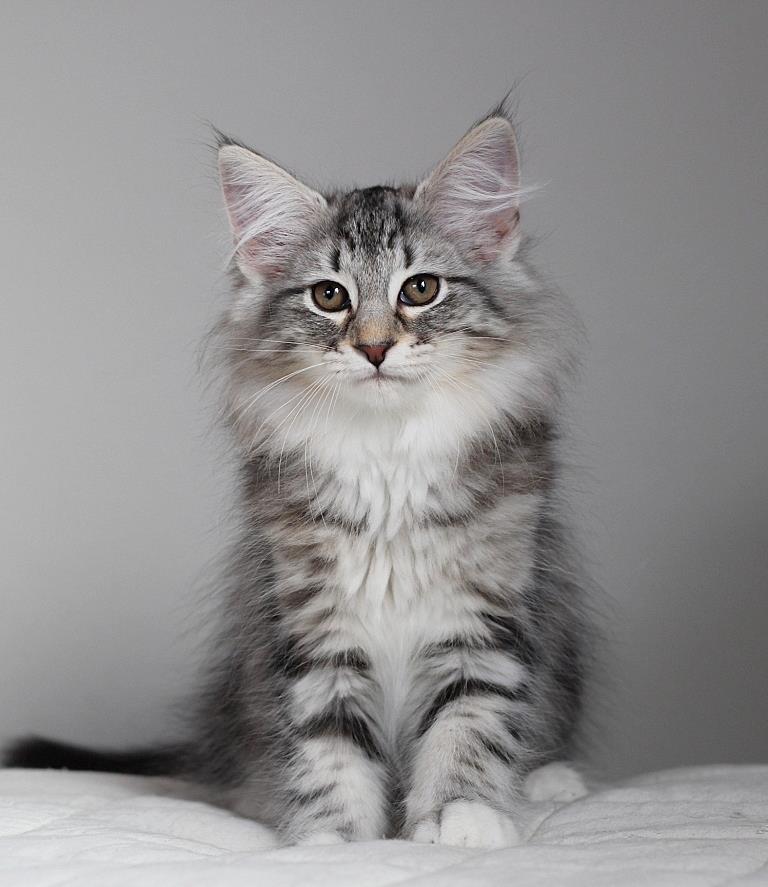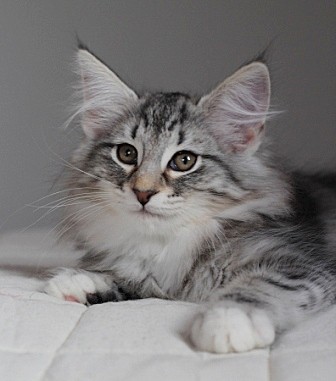 10 weeks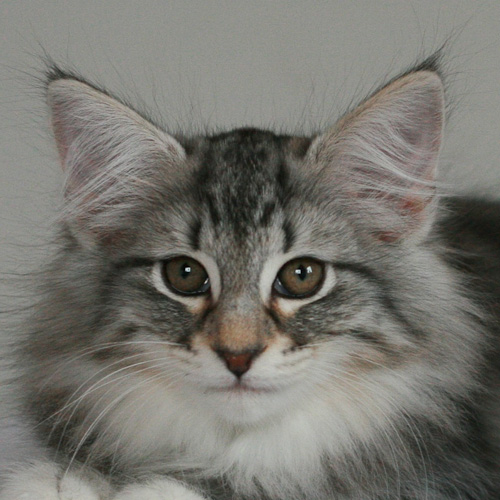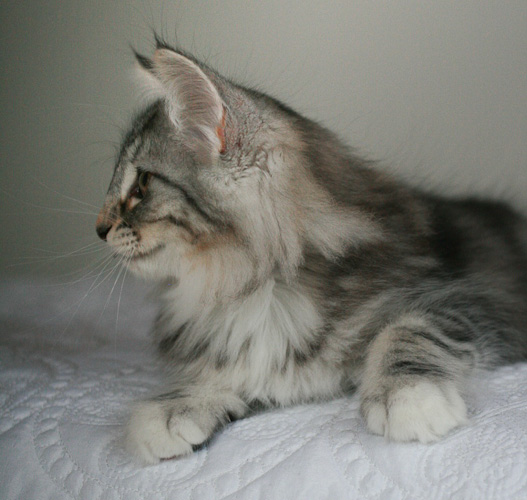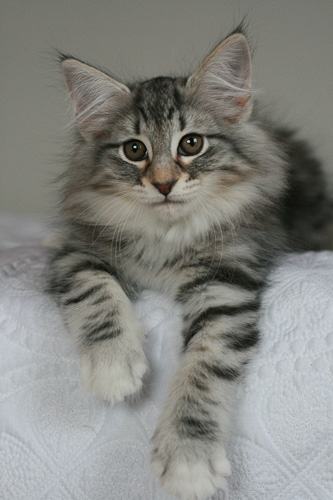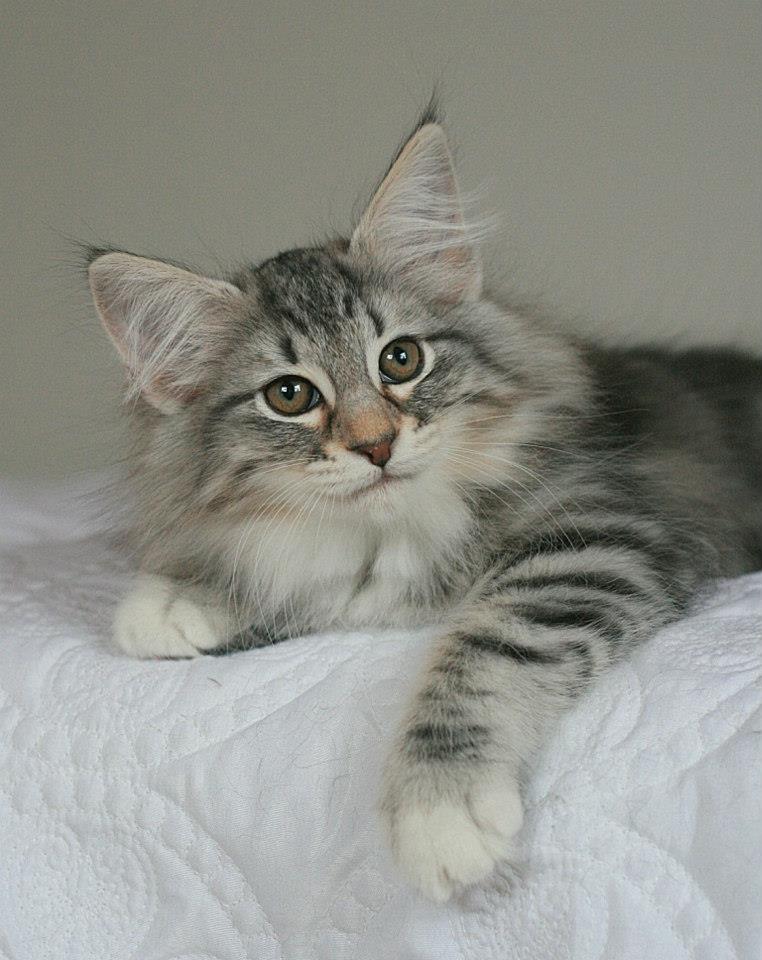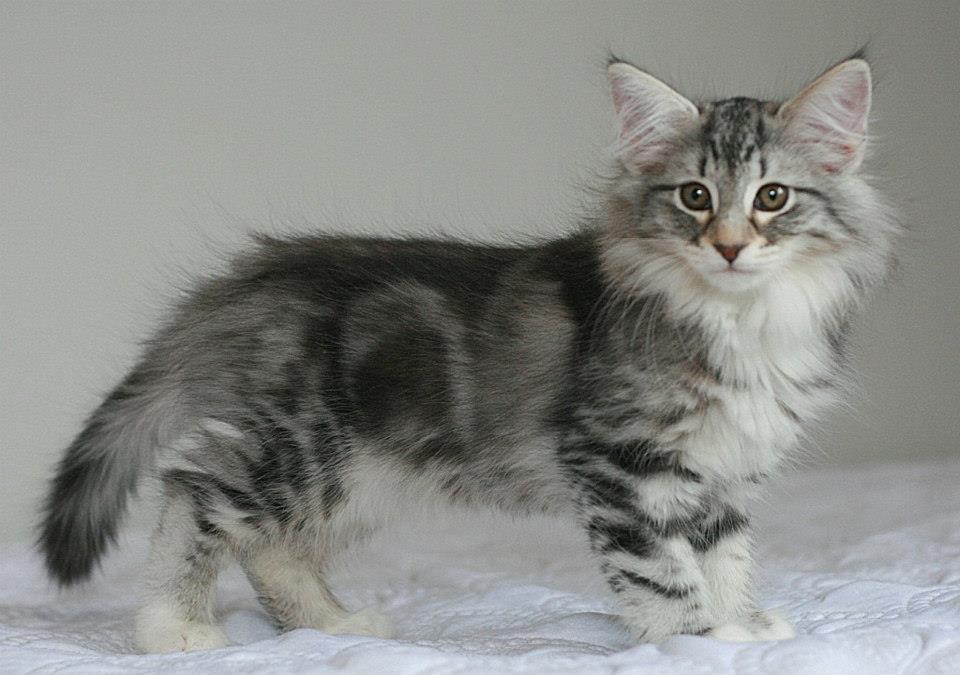 9 weeks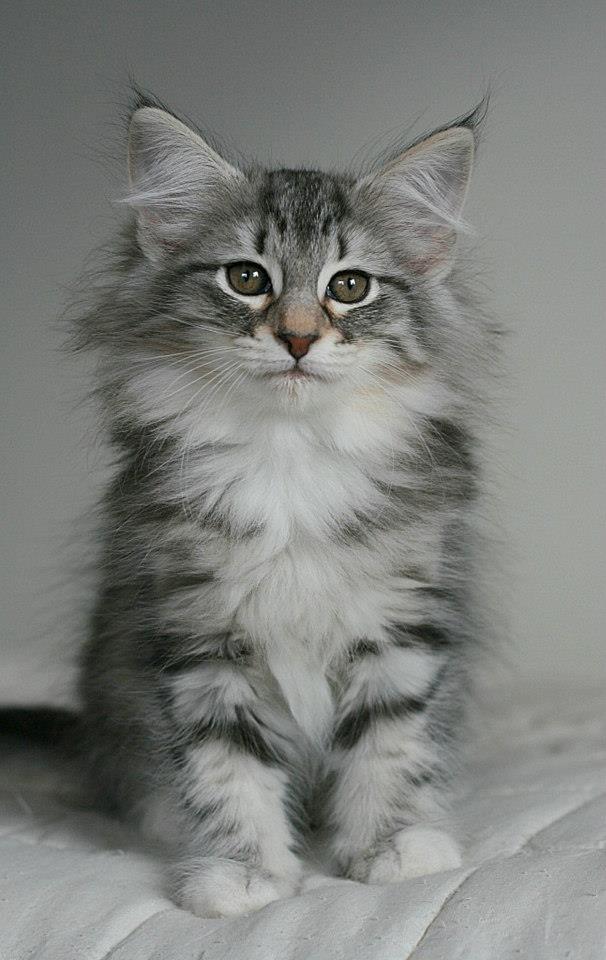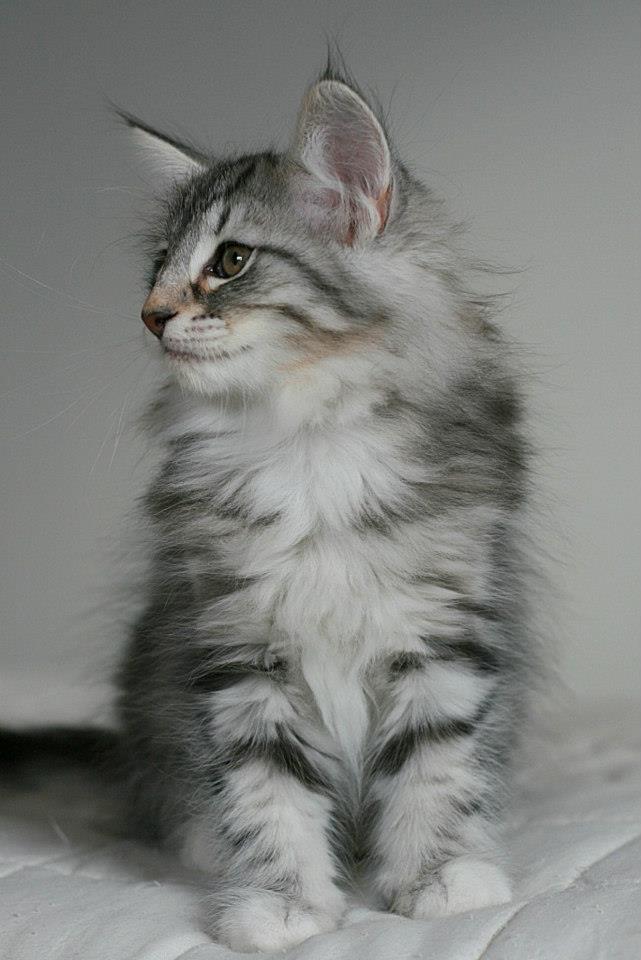 7 weeks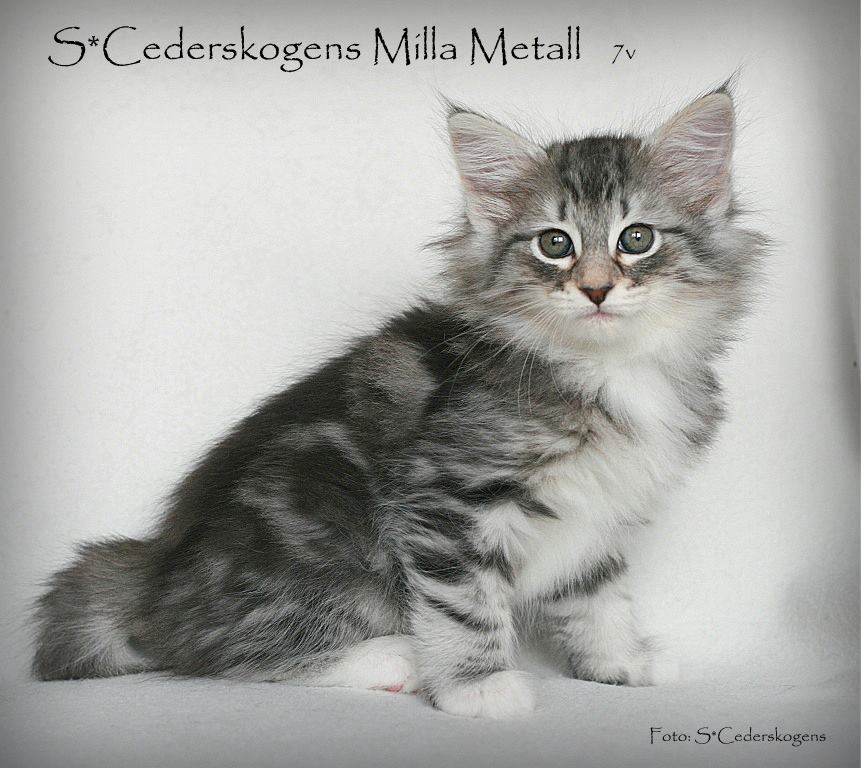 6 weeks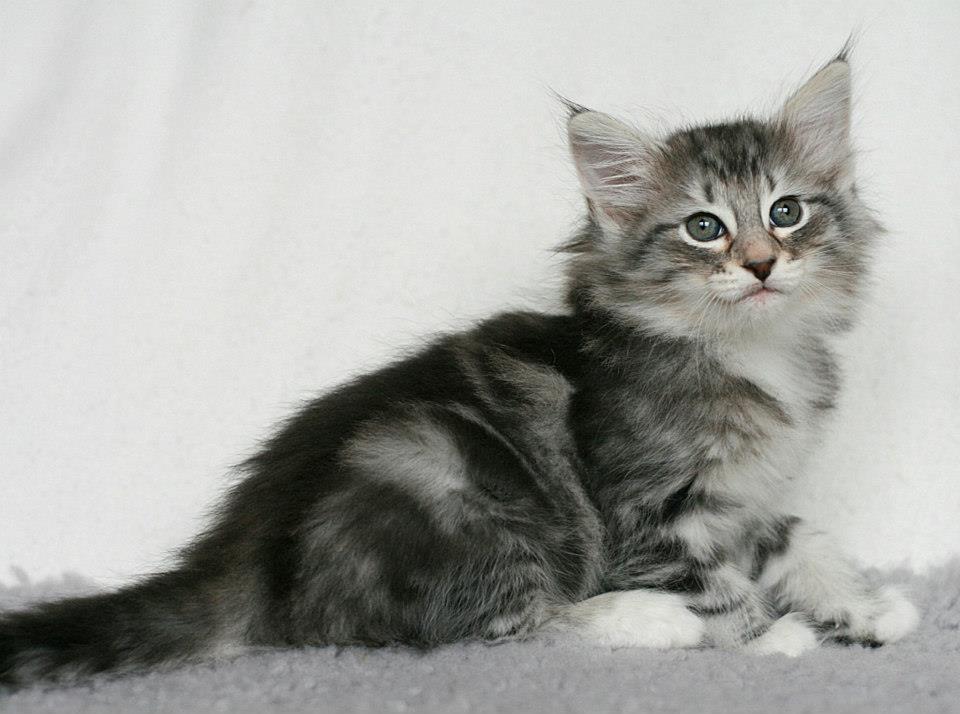 5 weeks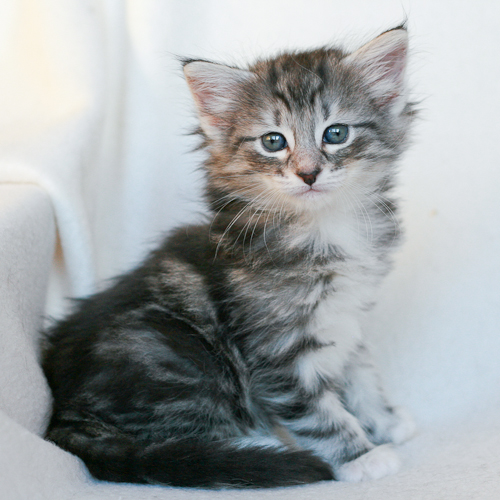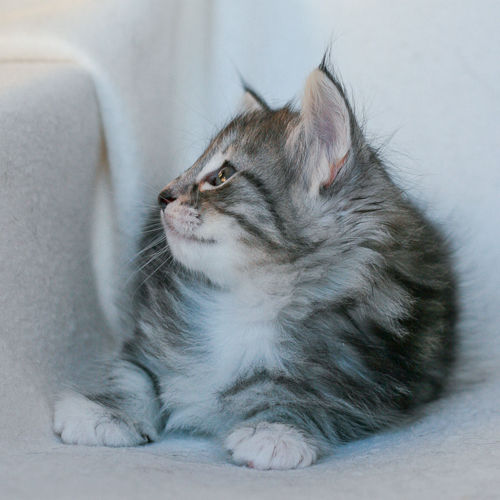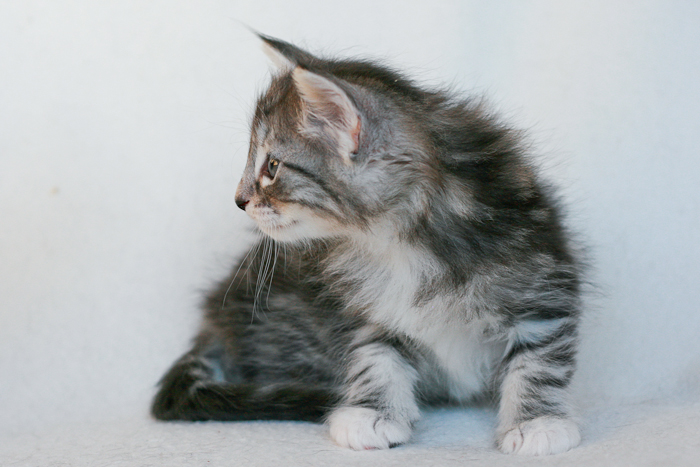 4 weeks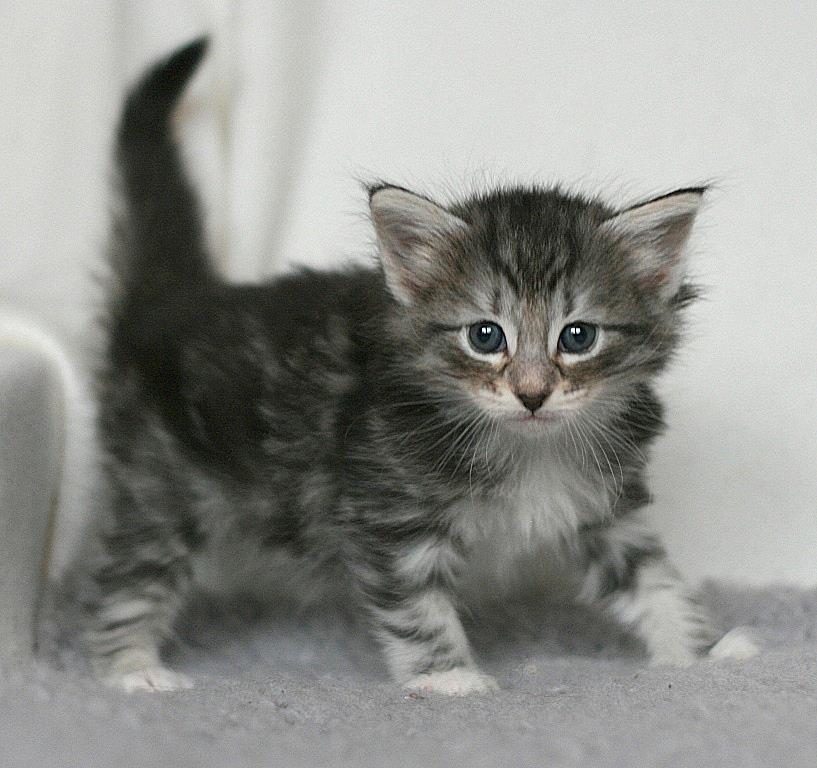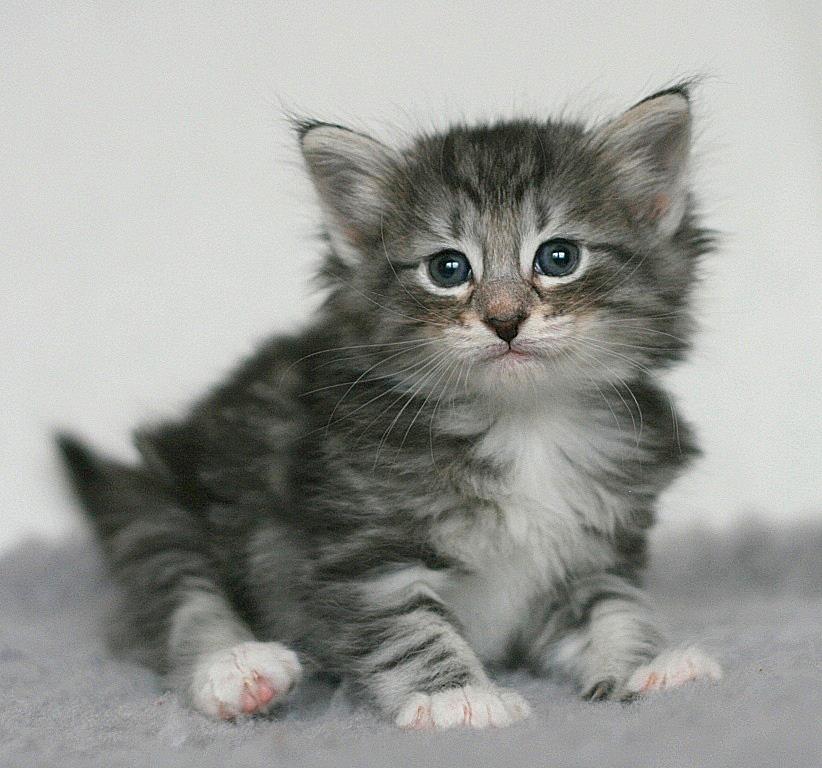 Newborn